As part of our Khaos Control in the Community scheme, our Support Technician, Dom Burns, had the pleasure of joining one of our customers – Magnet Expert. From picking magnets through to sitting with the sales team, he got a detailed insight into how the company works. Read on to find out about Dom's day and what he learned.
Background Research
As this was my first Khaos Control in the Community visit, I spent some time during the week leading up to it reading about magnets and getting to know how they worked.
I pondered the myriad ways that magnets affect our lives, mostly without us even knowing. They're not just for sticking things to fridges. Consider MRIs, speakers, frictionless bearings, hard-drives, runway clearance, drilling, filtering, executive toys, quantum locking, wind, water and nuclear turbines and, of course, sticking things to fridges.
First Impressions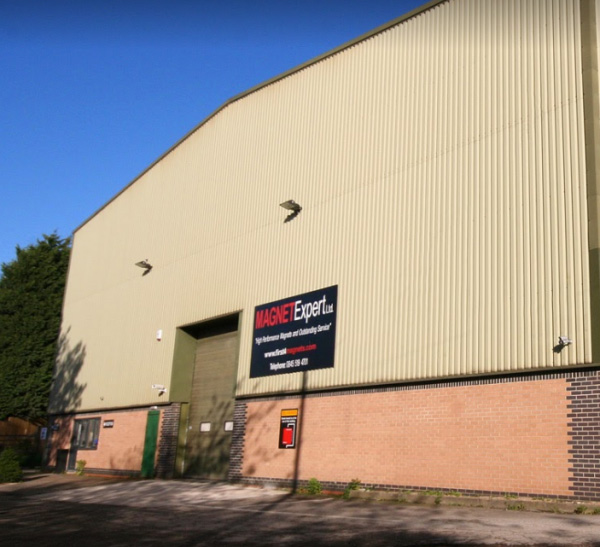 Magnet Expert is nestled in an estate tucked neatly behind the bustling town of Tuxford. The wind turbines pose a striking contrast with the surrounding countryside. Love them or hate them, they produce a clean, renewable supply of electricity. Personally, I love them. They're full of magnety goodness.
Entering Magnet Expert headquarters you immediately become aware this isn't just some warehouse in the sticks. This is a business that knows what it's about – magnets.
I was instantly swept into the board room and supplied with coffee. Before anyone came in to meet me, I took a few moments to soak in my surroundings. I'm not exaggerating when I say that Magnet Expert is a veritable celebration of magnets. A vast array of magnets and magnet related technology adorns the walls and worktops of the board room in every conceivable shape and size.
Working my Way Around the Business
I met with Matthew, who very kindly gave me the guided tour which took me through the modern, spacious offices, through the dispatch area, past super-secret workshops and around the warehouse. I was to have free reign of the company – I could ask questions and generally get in people's way.
To earn my keep, I completed the setup of a courier integration and investigated intermittent signal dropouts on the HHT scanners.
I then began observing the folk in the dispatch area. At first glance, it seemed that everyone was doing their own thing. However, as I watched, I began to see patterns. This was a well-practised dance – everyone knew what they were doing, where they were going and why.
Taking my Pick
I began to feel guilty and found myself apologising for standing around watching while everyone else beavered away. Consequently, I was asked if I wanted to make myself useful and do some picking.
Armed with a scanner, I was given a sheaf of picking sheets and shown what to do. It's funny because I've installed, configured, migrated and updated more Khaos Control HHT systems than I care to recall, yet this was the first time I'd actually used one in a real-world scenario.
As with so many things in life (and business), the devil's in the detail. For example, Khaos Control prints the pick sheets with the stock items in location order. This means you can pick the stock items in a logical, ordered fashion. Reflecting on this, it doesn't take a great deal of imagination to see the efficiencies to be had. Literally hours a day can be saved with just this one tiny facet, particularly useful if you're picking multiple orders at once.
The scanning process was a breeze and I found that I quickly got into a rhythm – I became part of the dance I'd been watching earlier. Someone (me, that is) who had literally just walked into the warehouse was able to become immediately productive with very little training. Albeit I was much slower and often needed to refer to my ABCs in order to figure out which rack I needed, but productive nonetheless.
Expert Knowledge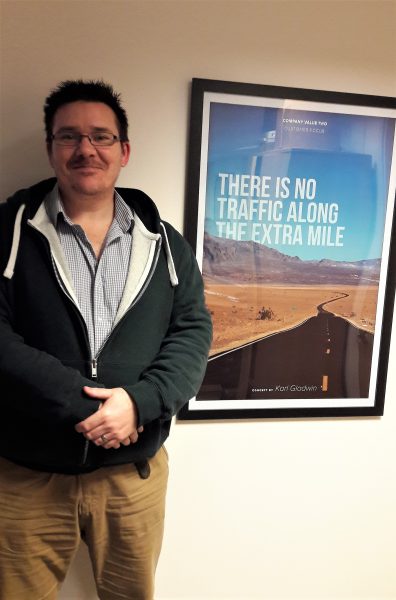 Armed with the knowledge of my previous research, I thought I knew enough about magnets to have some common ground during my venture. Boy was I wrong.
When Magnet Expert say 'expert', they really mean it. Every person in the building – from the Technical Advisors in the sales team to the logistics guys – was able to talk to me at great length and in granular detail about the various properties of magnets.
As a Support Technician, I have a full overview of Khaos Control's vast coverage in my day to day work, it literally straddles the breadth of an organisation, from goods in to goods out and all back office bits in between.
In the real world, of course, individual users don't need to access everything, so only the pertinent layers of the software are exposed to the relevant people. I'm no stranger to a customer phoning to enquire about advanced functionality – I'll often have to consult a senior or more experienced colleague to double check a functionality query.
Invariably, Khaos Control users are or become domain experts in the specific areas of Khaos Control that they use, and Magnet Expert is no exception. I could see this at all levels of the organisation – sales and purchase order processing, debt chasing, picking, packing and dispatching – everyone knew what they were doing.
Spending Some Time with Sales
Sitting with the sales team, I was able to see how they could monitor and interact with all of their systems. One minute they'd be giving sound advice on the use of magnets, the next placing a phone order. These people really know their systems and use them to full advantage.
What I Learned
Our software handles hundreds of millions of transactions a day and underpins an appreciable number of very successful businesses. It's hard to see that when you're constantly paddling through a stream of support requests. Seeing Khaos Control in a living breathing company really helps keep things in perspective.
The folks at Magnet Expert are genuinely friendly people, completely customer focussed and clearly passionate about their cause – being the very best magnet suppliers.
I'd like to thank them for inviting me into their working day and opening my eyes to how the work we do at Khaos Control enables them to do what they do so well.
I still don't fully understand how magnets work though – but I'll leave that to the experts!