Track the journey of your stock with consignment software
Our consignment software allows you to track your stock journey from factory to warehouse. Apportion the associated costs when calculating your margins, and gain a better understanding of the profitability of your different product lines.
Keep track of your procurement costs
Our consignment module calculates the 'landed cost' of your purchased stock items, which provides the ability to have more accurate margins, cost of sale, and profit figures. All associated costs such as duty, haulage and shipping can be included and the figures are viewable within the reporting section of the system.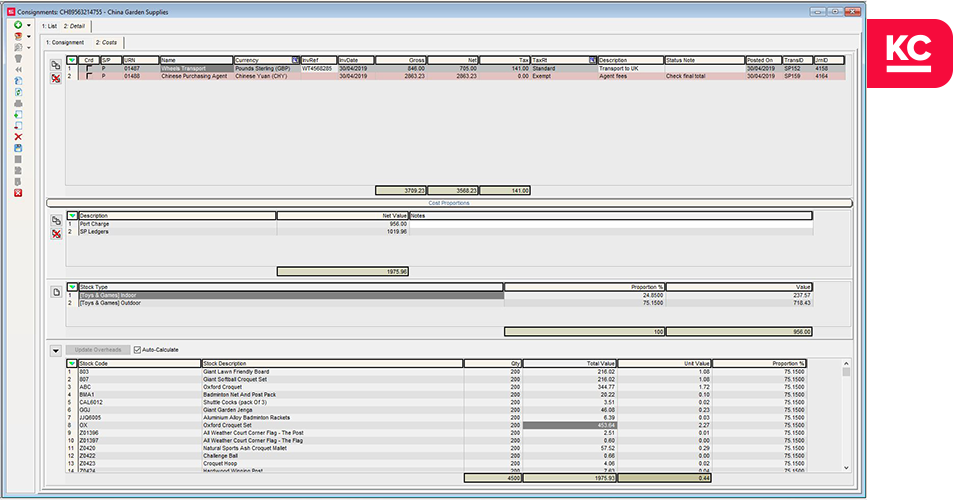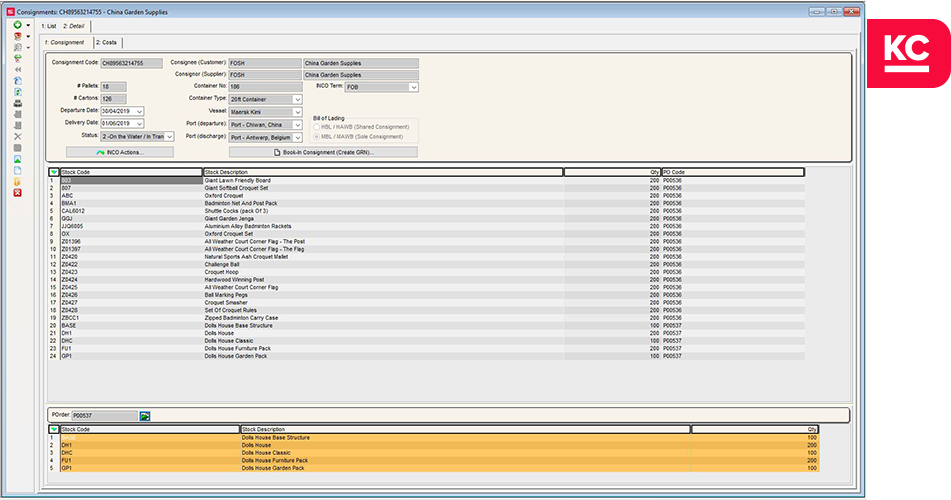 Keep track of your shipments
Our consignment software provides a complete overview of the delivery of goods from your manufacturer or supplier to your warehouse. The status of each consignment can be viewed and updated using internationally recognised Incoterms. Keep your customers informed about the status of goods due in and plan for your incoming deliveries.