Customer price lists
Customer price lists within Khaos Control enable you to control the prices you give to specific groups of customers or individual customers. These lists provide you with the power and flexibility to offer a clear and consistent experience for your users, whilst being able to support a variety of different pricing methodologies.
Reward your customers
Do you have customers you really value? Reward them by giving them their own price list, whether it's a single-valued customer or a group of customers. Create discount structures to reward bulk purchases using quantity breaks, as well as many other ways to manipulate your prices. The system will see automatically see to it that your customers will get the best price that they're entitled to.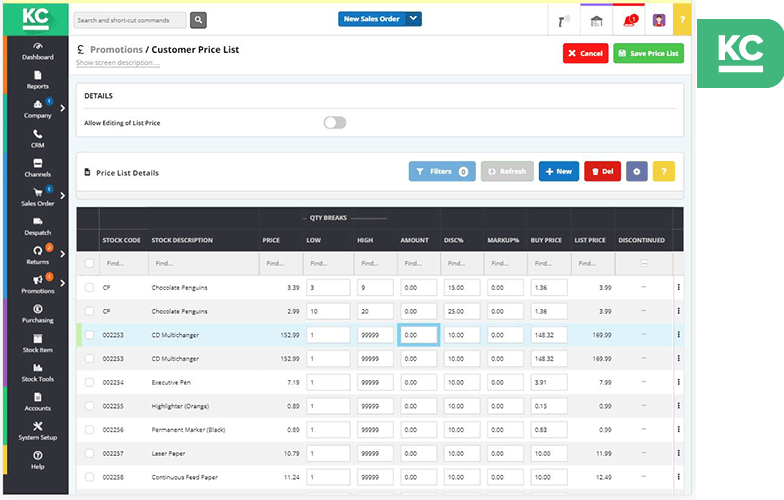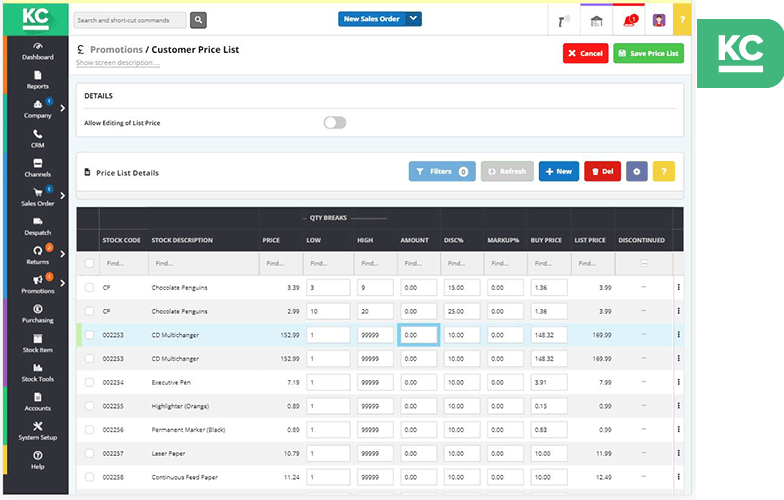 Flexible pricing tools
Khaos Control enables you to use price lists to set discounts by percentage or monetary value, use quantity breaks, markups on cost as well as discounts by weight; many of these can be used in combination with each other. Create special price lists for your overseas customers in their own currency, giving them clarity over the prices they pay. We give you total flexibility when creating your promotions, providing the tools you need to run limited period offers.
Manage your promotions
Manage seasonal price updates, new product ranges, and promotional activity with ease using our price lists capability. Update prices by percentage or promotional codes to track the effectiveness of your campaigns.
No more burning the midnight oil to get your price changes in on time. Ensure your sales team is always selling at the correct prices by defining your promotions in advance.