"Khaos Control was seamless from the beginning. We saw a difference to our processes instantaneously".
Khaos Control Hybrid & Dorwest Herbs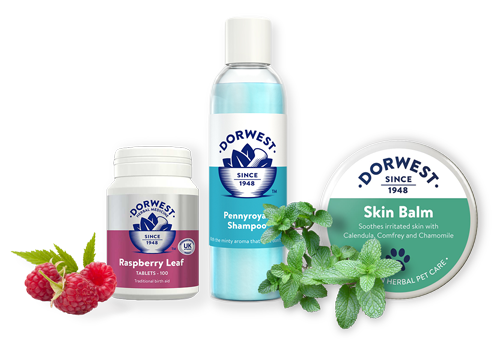 Dorwest Herbs are a 3rd generation family business, famous for providing canine and feline herbal treatments. They are also the only manufacturer of herbal medicines authorised by the Veterinary Medicines Directorate.
We recently visited Dorwest Herbs, a customer of Khaos Control since 2018. The system has fast become an integral part of the way they run their business. The goal for Dorwest has always been to be the number one supplier of herbal medicines in the UK and in the dog market. Since installing Khaos Control, that goal is fast becoming a reality and levels of productivity have increased throughout the business.
DirectCommerce Innovators of 2019
When it comes to investing in a system, the proof is in the pudding…that's why we're proud to announce Khaos Control has won the 2019 Direct Commerce Innovator Award for our partnership with Khaos Control Hybrid and Dorwest Herbs!
The biggest improvement for Dorwest?
Prior to installing Khaos Control, the Dorwest Customer Service team were having to firefight their way through a lot of technical issues with their website. After the system was implemented and their ecommerce store was hooked up to the system, the issues disappeared. This meant that the Customer Service team could get back to what they did best – serving pet owners across the UK.
Khaos Control and the pet industry
When it comes to looking after our fluffy friends, we have a handful of customers who know all too well about the importance of having a system in place. We're proud to also provide our services to: Not In The Dog House, Pet Drugs Online, Daf Pet Food and Vet Medic.