Xero Integration
Our Xero integration connects the key elements of your business finances to Khaos Control, including your purchase invoices, sales invoices, and payments.
With access to Xero's cornucopia of accounting tools coupled with our advanced stock control system, you can harness the power of both products – gaining absolute clarity and control over your business finances.
Export your sales order pre-payments from Khaos Control directly to your Xero account.


Easily export your stock items from Khaos Control to Xero.


Export sales, purchase and SP Ledger invoices straight to your Xero account.


Tax Rates & Nominal Accounts
Pull Tax Rates and Nominal Accounts from Xero to map in Khaos Control to allow for posting control.


Download sales invoice payments from Xero into Khaos Control and allocate to existing invoices.


Why integrate with Xero?
Xero's cloud-based accounting package has been changing the landscape of bookkeeping since it landed in 2006. Like Khaos Control, Xero is capable of handling any size enterprise with its powerful software, scaling with SMEs and large enterprises alike.
The integration between Khaos Control and Xero creates a powerful system that allows you to streamline and optimise your business processes, whilst removing the stress from managing your accounts. This gives you all the tools you need to successfully run your operation and the freedom to put your focus where it's really needed.

The best of both worlds:
Khaos Control provides the all-in-one toolkit a business needs; managing your stock, sales, supply chain, CRM and so much more with ease. Regardless of how many channels you're selling on or how complex the operation is, we offer powerful tools to increase your business's efficiency and streamline your core processes.
It's hard to improve on such a thing, but we do – working tirelessly to give you the best of the best. Xero shares this ethos, providing everything a business needs to handle its finances with confidence. Track your finances with accurate accounting reports, save time by bulk scheduling payments, take customer payments securely and sleep easy knowing you have the software you can rely on.
Take the pain out of payroll and the stress out of stock!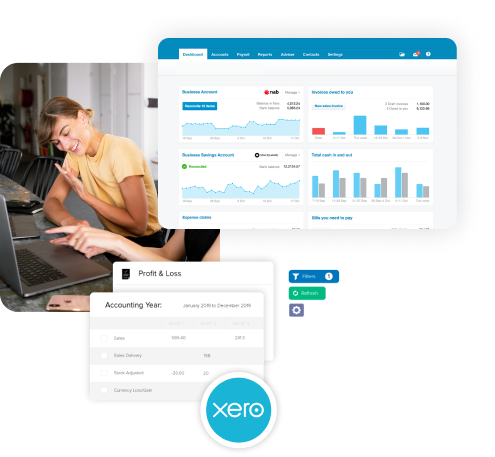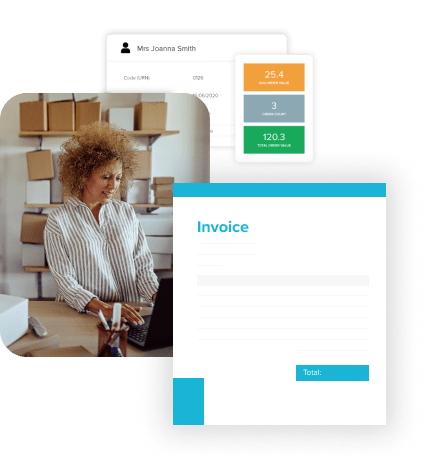 Maximise business processes with Xero
Spend less time on business admin by utilising Khaos Control and Xero in combination:
Schedule payments and batch pay suppliers – pay multiple bills in one transaction or schedule a bundle of bills at once.
Import and reconcile bank transactions with Xero's direct bank feeds.
Personalised and professional invoices – add branding/themes to make your invoices better represent your business.
Automated invoice reminders – take the work out of chasing payments by sending reminders to customers for overdue invoices.
Export invoices seamlessly – sales and purchase invoices can be exported straight from Khaos Control and into Xero.
Take a look at some of our most popular integrations