We're ending January on a high note with a Khaos Control Cloud update. We've made some changes to the system to make it faster, more intuitive, and easier to use. This blog will cover the updates that effect our customers the most, as well as some notable mentions that will improve smaller parts of the system.
Speed
The biggest change to the system this month, is speed. Our talented development team have made Khaos Control Cloud 5x faster on both mobile and desktop when loading. That means less waiting with loading screens, and more time to work within the system. We've also made some improvements to the SIM (sales invoice manager), and in the background, changed loading protocols to make moving between stages slicker.
4DP support
One of the biggest requests from customers was having a more granular system setup. This latest update will introduce unit price support of up to 4 decimal places. This means on sales and purchases, you're free to include prices with up to 4 digits, instead of just the traditional 2 digits.

Extended export option for CSV shipping details
In the SIM, we've introduced an extended export option which allows you to export shipping details with the items included. This may be useful if you use a 3rd Party Fulfilment house (3PL) and would like to send them an electronic version of your orders so they can be processed. Having this line level data available means giving your courier the information they need to ship your orders.
Easy editing of addresses from sales orders
In sales orders, you are now able to add in new addresses and contacts without having to manually switch screens. Simply enter a sales order, find the address tab, and click on the new 'Add/Edit Addresses' button. This will automatically take you to the customer address tab so that addresses and contact can be added and/or edited. Once you're done, you will be brought back to the sales order you were working on. Your new amendments will then be available for selection. This speeds up address inputs and means you're not searching across multiple screens and tabs to make changes.
Other notable changes
Look and feel – The grid paging has had a new style applied to it, sporting a very nice Khaos Control Cloud green on the paging controls.
More branding options – Brands now follow through from sales order onto customer returns and then onto subsequent exchange notes. This ensures branding continuity throughout and a better customer experience.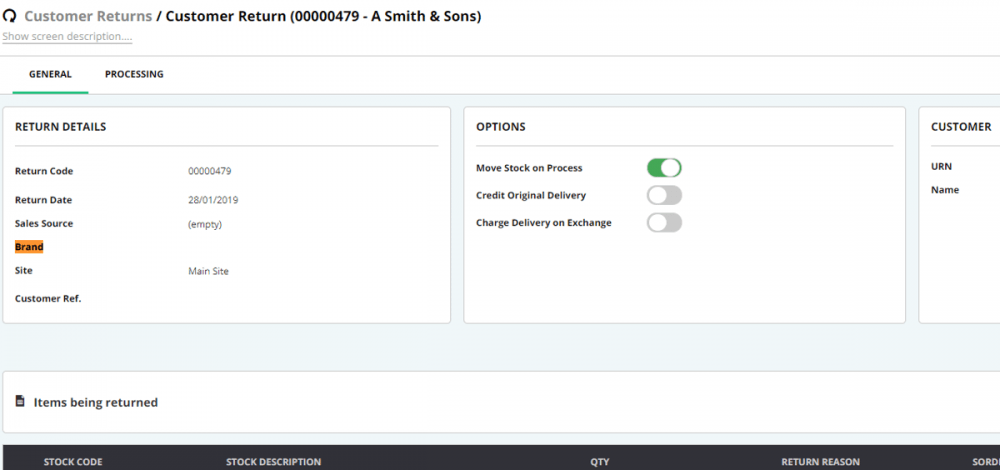 Sales order copying – Copying sales orders can now be done even when the source and destination companies don't share the same currency.
Desktop notifications – Khaos Control Cloud already supports in-app notifications; however, we've branched out with this update and increased the spread to your desktop as well. You can now enable desktop notifications and be alerted as soon as any significant changes occur in Khaos Control Cloud.
That's all from us, you can check the 'What's New' section in your Khaos Control Cloud application to see a detailed breakdown of all the changes that were made during this update.
If any of these updates have caught your eye and you're not yet a customer, why not book a demo with our team here?