July brings a lot of good things in its stride; Canada Day, International Chicken Wing Day, National Ice Cream and Hotdog month, just to name a few. The best thing about July though? A new Khaos Control Cloud update! That's right, we're back to bring you the coolest new features to keep your business ahead of the competition.
Our July update features:
Channel categories and Channel Listing capability for Shopify
Royal Mail Click and Drop integration
Bulk updating and deleting of stock items
Site override options
Freight and Duty values for purchase invoices
So, let's get right to it. Remember, if you're a current Khaos Control Cloud user, you can find a full list of the changes in this update within the 'what's new' section of your dashboard.
Channel categories
Part of our July 2019 update is the ability to sync up categories from your sales channels. This function only works for Shopify right now, but other sales channels will follow shortly. This features allows for greater consistency between Khaos Control Cloud and your channels, as the categories created within your channel will feed directly back into Khaos Control Cloud, and vice versa. So, if you make a change to a category within the system, like adding or removing items, this will reflect in your channel. You can also select which stock items belong in which categories, so Khaos Control Cloud can "list" these items directly to your channel. Details such as stock code, description, prices and images will be transferred automatically to your channel for you!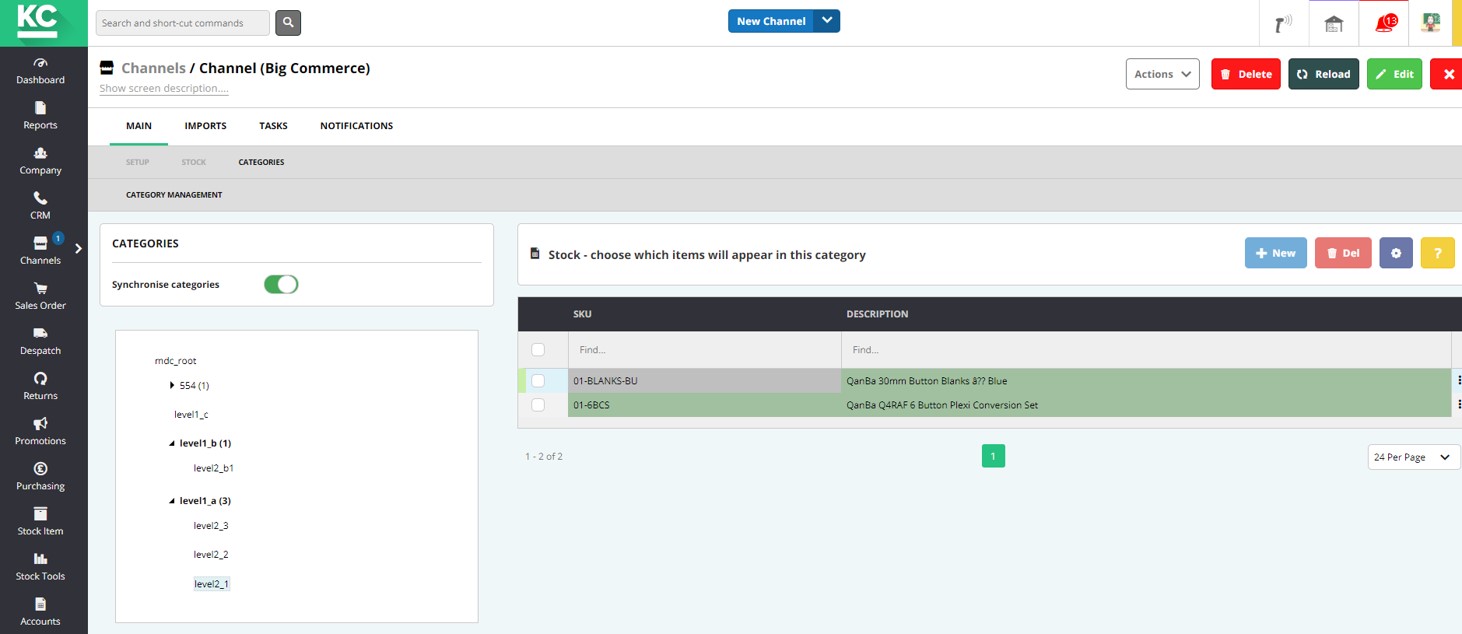 Royal Mail Click and Drop integration
Hooray – our July 2019 update also brings a direct integration with Royal Mail Click and Drop! This provides our customers with the ability to create orders within the system and have them pushed directly to Click and Drop, where you can then log in and process the orders as you would expect. When you print labels within Click and Drop, tracking references will feed back into Khaos Control and update your orders.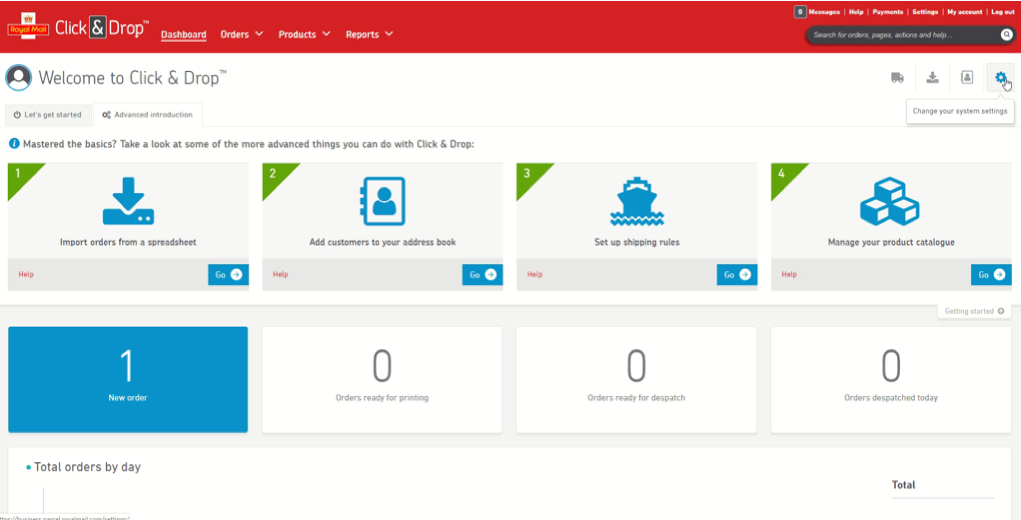 Bulk updating and deleting stock items
With a step towards making the solution as intuitive and user friendly as possible, we've added bulk updating and deleting of stock items to the mix. This saves heaps of time when it comes to removing stock items that you don't need any more, and our bulk editing tool gives you the option to edit the same value across any stock items within Khaos Control Cloud.
Site overrides
You can now edit values such as safe and minimum stock levels on a per site basis, which means that when you are using your reorder report to buy new stock from your suppliers, you'll be able to see what your safe and minimum levels are for the site you are working from. Likewise, you are now able to specify a stock picking location per site too, so if a sales order is tagged against a particular site, the relevant location will print on your picking reports.

Purchase invoice options
We've got two new additions to the purchase invoice section: freight and duty costs, and consolidation options. This update allows you to add freight and duty to a purchase invoice, which feeds into your stock values and will allow for more accurate evaluations of your overall business costs.
The system also offers the ability to consolidate purchase invoices, so if you have multiple delivery notes from the same supplier, you can consolidate them into one purchase invoice.
Not currently using Khaos Control Cloud? Take a look at how our stock control software can help take your business to a whole new level.