Time for Xero Integration
We are pleased to announce that Xero now integrates with Khaos Control Cloud. The perfect accompanying software. Stock control and accounting software that work in harmonious tandem, allowing you complete control over every aspect of your business. Our software, with the added power of Xero, can automate key features of essential business processes. Your days will no longer be filled with tedious tasks and fighting fires. Instead you will have the time to focus on what you do best, growing a successful business.
Who are Xero?

Xero is a New Zealand based software company that develop cloud-based accounting software targeting the niche of medium and small sized businesses. They were founded in 2006 and have been going strong ever since. They have one of the best cloud-based accountancy package offers on the market. Xero provides multiple functionalities and plenty of integrations with major names including; Shopify, Trade Gecko, Bigcommerce, Veeqo and WooComerce amongst many others.
How can you benefit from the partnership?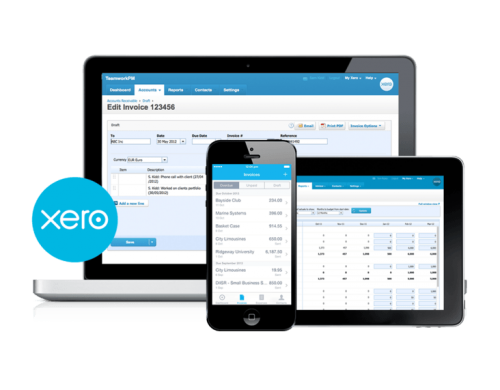 Xero offers exciting features which take the hassle out of accounting. Automatic bank and credit card account feeds, mean that you'll never feel out of the loop. Control your incoming, outgoings and monitor even the slightest change possible. Never again will you face the issue that your creditors owe you over £10,000 and have not paid in the period stated, because you have been using spreadsheets or accountancy software that doesn't perform as you need it to.
Multiple tax rates and currencies are supported in both Xero and Khaos Control Cloud, so you'll no longer be required to constantly convert foreign sales orders back and forth, which can lead to a massive headache for all parties involved. The automatic conversion will use the current conversion rates at the time of the sales order, so customers will not feel aggrieved if the exchange rates do change.
The incorporation of a payroll feature makes paying employees an easy process, requiring only a few clicks. Not only does this avoid the need for employing an accountant to perform such tasks (which can be a significant cost to your business) but it allows you to monitor and control all outgoings.
With a specially made app that integrates with Xero on your mobile, you will be able to issue invoices while on site and on the move, allowing you to charge your clients as easily and quickly as possible – a great way of getting prior commitment whilst you are still in their presence.
Xero are partnered with PayPal. This means now you can make all EPOS transactions as easy as possible; having access to one of the most widely used payment systems will do wonders for your system .
Unlike many systems, you don't have to be a trained accountant to make sense of every grid! Using accountancy software can be arduous at the best of times. That's why with our Xero integration everything is as simple and streamlined as possible.
These are the 9 key pieces of information needed to set up your Xero integration
Define the legal name of your organisation
State your financial year end
You must input your VAT information
Business logo, invoice payment terms, and a starting point for your invoice/credit note numbering sequence are needed.
Email address of your accountant or bookkeeper
Your chart of accounts or a list of categories to organise your accounts by
Your bank and credit card account numbers
Accounting balance
Outstanding invoices, bills, credit notes and uncleared funds
For more detailed information on the 9 steps to Xero integration, click here.
What does this mean for users of Khaos Control Cloud?
For those users who already use Khaos Control Cloud, the integration with Xero will expand upon the accounting options already available within the system, adding even more functionality. Now not only will your stock control management lead to clear progression in sales and a reduction in costs and overheads, but you will be able to easily handle incoming and outgoing expenses. Alongside these features, your CRM will be top notch, allowing for the holy tri factor to combine and leave you with the perfect business management software available on the market.
For only £50 per user, you will never look back on your decision to implement Khaos Control Cloud into your business. The ROI will be felt immediately and will be readily apparent in every aspect of your business.
So why wait? Get your Xero integration now! If you aren't already a Khaos Control Customer, then we have the perfect opportunity for you. Sign up for a demo now and get your first 30 days free.