Complete control of your sites
with multiple site software
Whether you've got a standalone store, a whole chain of retail outlets, or multiple distribution centres across different regions, you can manage your inventory at site level, keeping stock levels for each site separate and distinct, all within a single system. Our multiple-site software allows you to control each of your sites virtually, fulfilling orders and moving stock back and forth, straight from Khaos Control.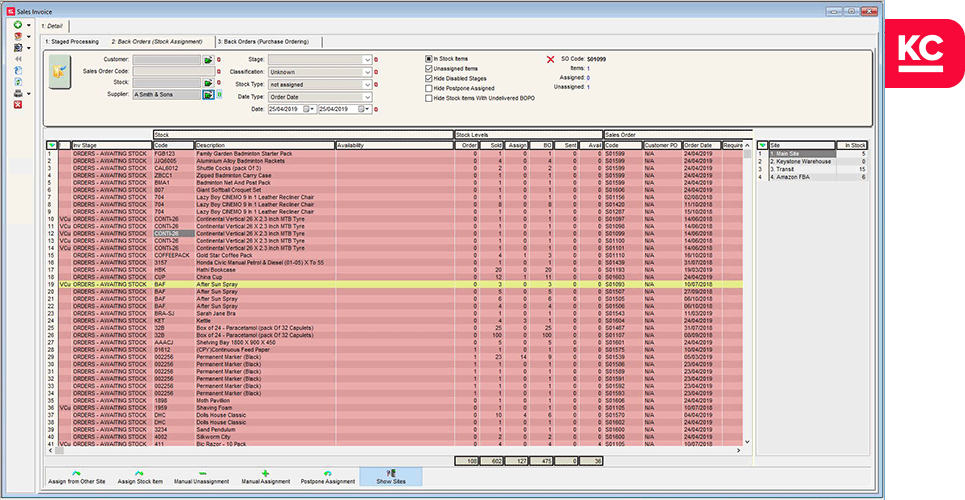 Flexibility with your multiple sites
Out of stock of a product at one of your sites? With immediate visibility of stock levels, and multiple site control, you can quickly and easily fulfil that all-important order from stock held at any of your other sites. This offers a new level of flexibility when it comes to sales order fulfilment, and ensures your customer satisfaction levels remain sky high, even in a stock emergency. Use virtual sites to ringfence stock for specific marketplaces, customer groups or trade shows.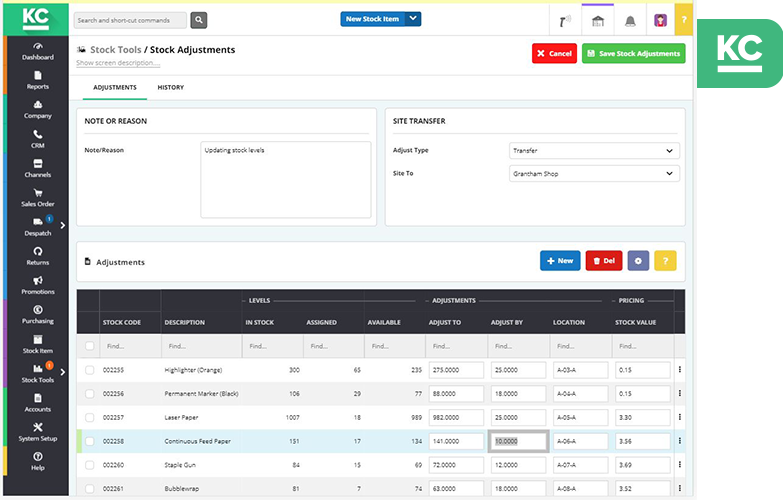 Remote control of your separate sites
By virtually controlling your sites, you can transfer stock between them. You can easily see inventory levels on a site-by-site basis and manage the movement of stock accordingly. This flexibility allows you to fulfil orders, even if the goods are out of stock at your main site.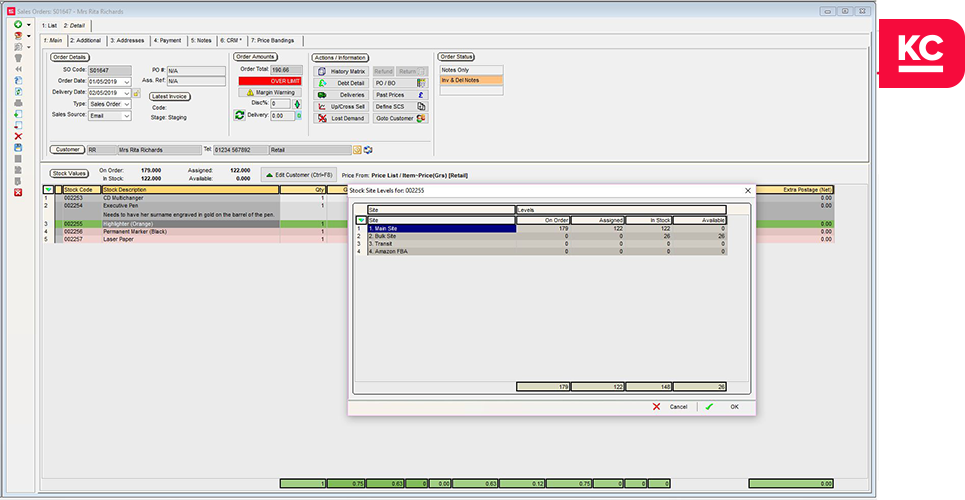 Provide memorable customer service
Sales orders can be fulfilled from any one of your sites, maximising the use of your available stock regardless of where it is located. This enables you to maximise the service you deliver to customers because if you have stock available at another site, you can fulfil their order, and don't need to resort to delaying or cancelling it.