Keep track of your warehouse pallets with
pallet tracking software
Our warehouse pallet tracking software allows you to follow the movements of every pallet in your warehouse. As your business grows, so does the amount of stock in your warehouse, sometimes leading to inaccuracies and time-wasting. Give your warehouse staff the confidence to work efficiently and safely when navigating around the warehouse.
Control and traceability of your pallets
Pallet codes that follow your stock to its final location mean visibility and traceability of your stock from the moment it enters your warehouse to the point at which it is allocated to your customer sales orders. This level of visibility allows you to work more efficiently when it comes to the turnaround of a customer order, as well picking up on any irregularities within your process.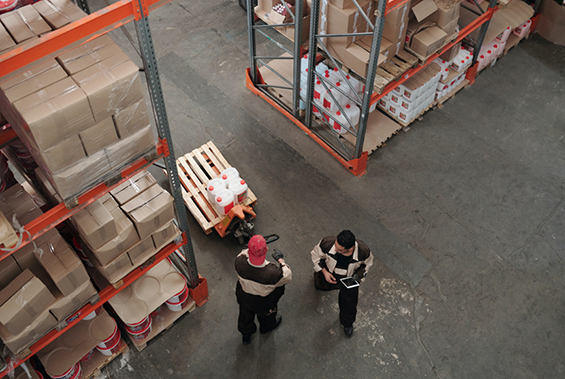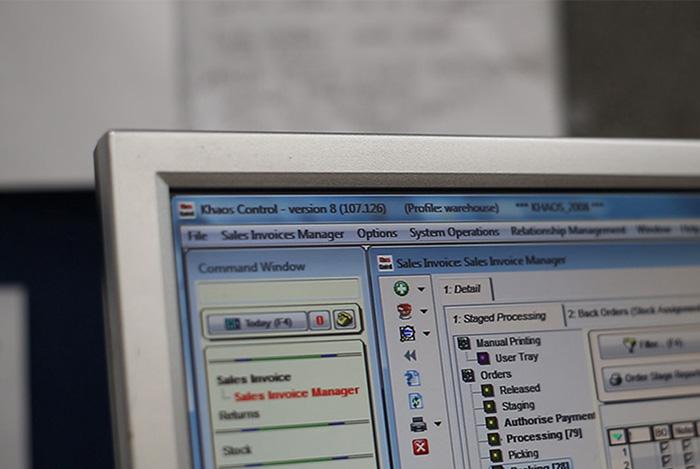 Effective replenishment of your inventory
Make sure that your picking locations are replenished with the right stock at the right time. Whether that's based on expiry dates or batch matching.
Our pallet tracking software ensures your most sensitive stock is replenished properly, deducing time wasted, as well as any possible returns. This means you can have the confidence that your inventory is running based on reliable information, all for the benefit of your staff (and business!).
Errors reduced
Booking in bulk stock that shares a batch number or serial number is easily managed using our pallet tracking functionality. For warehouse operatives, that means less time wasted on individually entering different serial numbers, and more time spent moving through orders.

As the processes in your warehouse start to benefit from automating, you're able to allocate time to jobs that require more manual efforts.