Pipeline tracking
Sales pipeline software is an invaluable tool to help you develop your customers through their buying journey. Manage quotations, leads, lost customers and more, and gain a clearer picture as to how your business and products perform within your sales process.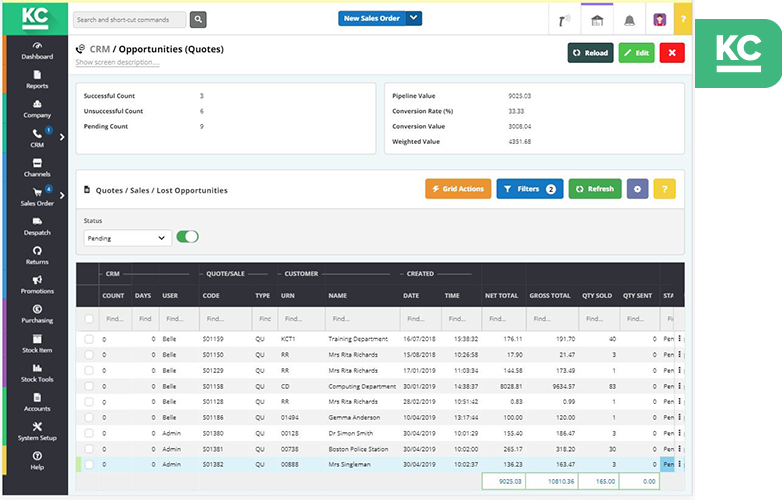 Focus your sales efforts
Managing your customer quotes couldn't be easier with our ERP solutions. Sophisticated analysis tools make it possible to get accurate reports of the likely sales your developed leads will deliver, which gives your sales team the opportunity to engage those leads, increasing the likelihood of conversion. This prioritisation of customers within your pipelines allows your teams to focus their efforts more effectively, and convert leads to sales in a more customer-centric way.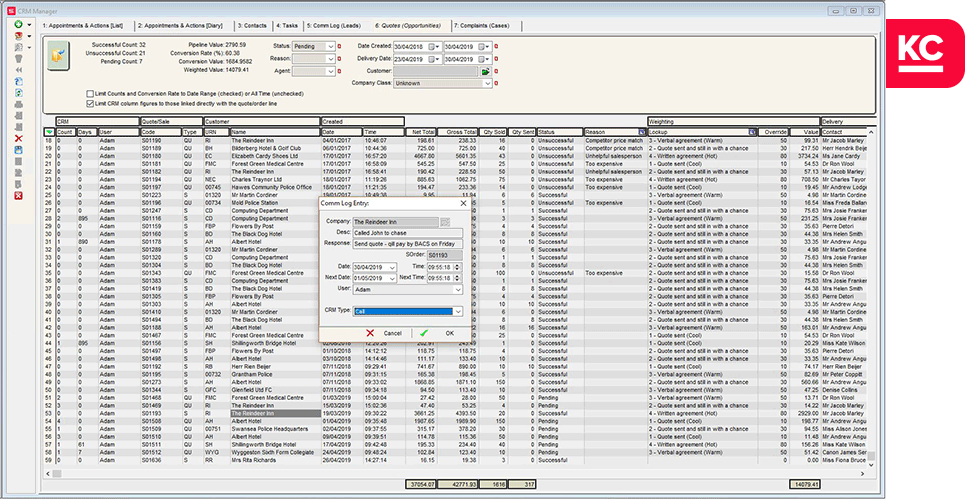 Complete control over the pipeline
With our applications, you can manage customer communications at each step of the quote process. Log phone calls, emails and other contact. Our sales pipeline tracking software also gives you a complete, at a glance, overview of your pending quotations and how they're progressing, so you're not wasting time on lost causes. Accurate pipeline figures and conversion statistics allow for future resource planning, plus management of your sales team.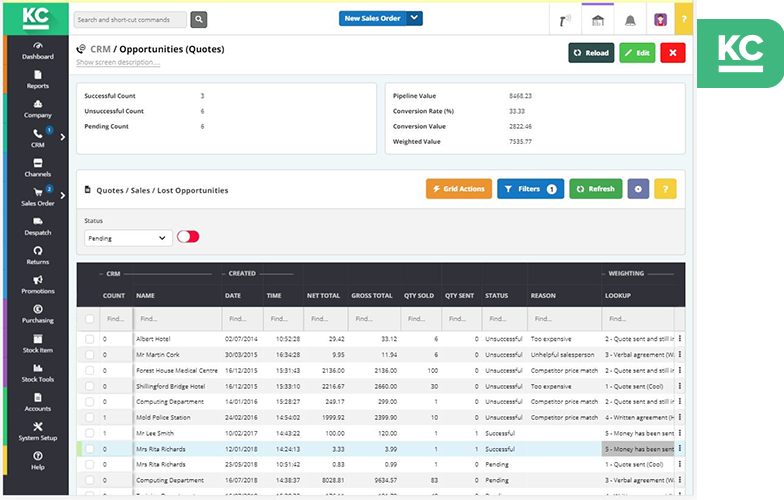 Evaluate lost sales
Evaluate the reasons for your unsuccessful quotes using our applications. You can identify at a glance why quotes haven't been converted allowing you to take the appropriate action to maximise your success rates going forward.