Returns made easy with supplier returns software
As with customer returns and refunds, sometimes you have to return goods to your suppliers. This needs to be as efficient and painless as possible and that's where managing your supply chain using our supplier returns functionality pays off.
Returns created for you when you need them
Integrated into the returns and purchasing processes, supplier returns can be generated automatically on the back of a customer return, if the goods are identified as needing to be returned to the supplier. Plus, it's also possible to raise supplier returns manually. Supplier returns can also be created automatically as part of your internal quality control processes.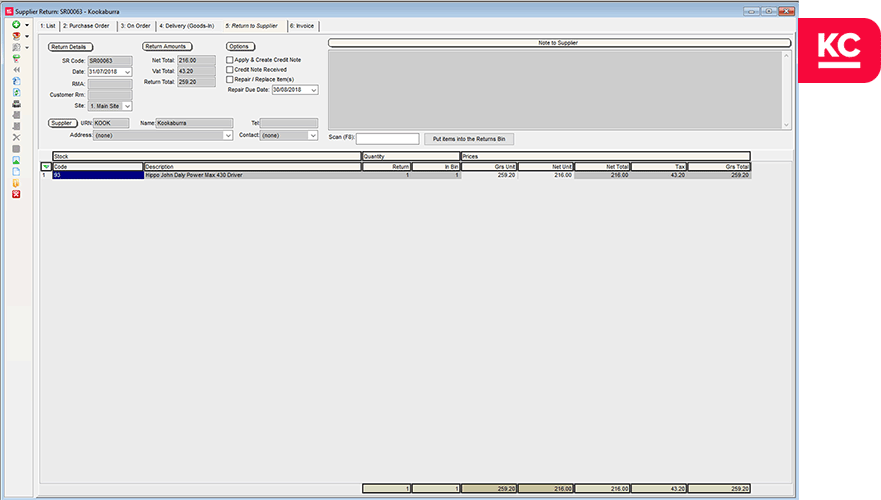 Virtual returns bay
Our supplier returns software will ensure that goods awaiting return to suppliers are ringfenced so they are not available for sale. Once they are despatched or collected your stock records are updated and the supplier credit generated, so your accounts are up to date.
Replacements and repairs taken care of
If the supplier is repairing or replacing stock, supplier returns software will generate the necessary documentation to book the replacement or repaired item back into stock thus keeping your inventory records and accounts accurate.