The future of ecommerce
Over the last year the landscape of ecommerce has changed more dramatically than ever before. As well as the impact of Brexit and new EU regulations, the impact of COVID-19 has been unprecedented. For retailers in the UK, that's meant navigating what's left behind and trying to plan for an uncertain future. As with most big changes in business, it provides the opportunity for some industries to flourish and leaves others navigating problems at every turn.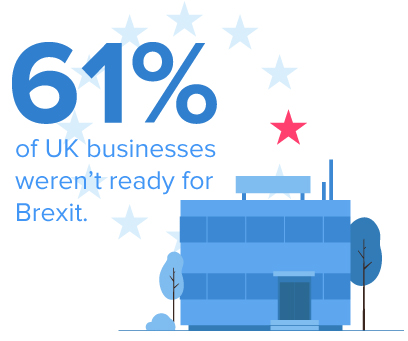 The impact of Brexit on ecommerce
Manage your business and make big decisions with clarity. Fast growing multi-channel retailers have been reaching their full potential using our powerful and proven business management software for almost two decades.
Managing multiple processes over multiple software packages or spreadsheets can stop your business from reaching its full potential. Whether that's controlling stock, processing orders from one or more sales sources, or accounting, Khaos Control brings it all together.
Most significant changes from Brexit
For those still unsure of how these changes will play out, let's cover some of the key changes for retailers. Three of the most significant differences brought from Brexit will include: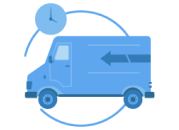 Delivery times
Delivery times have already declined from the effects of COVID-19, but delivery times during the adjustment periods of Brexit will only increase. The cause will be down to sellers, shipping companies, and border agents trying to adjust to new supply chain protocols and custom clearances.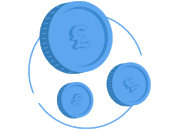 Pound sterling
While purchasing from the UK will be more affordable, the waiting time and custom duties could mean a drop in the value of the pound. As expressed by Melanie Darvall, Diretor of Whistl's Marketing and Communications, "U.K. e-tailers will have to work hard to convince European consumers that U.K. products will continue to be good value and the range of goods will continue to be available."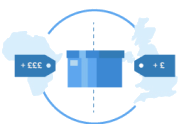 New tariffs
New tariffs on items will either cost retailers or their customers, making goods potentially less attractive than competition overseas. On the reverse, duty costs and taxes may also encourage customers to buy locally.
Changes to VAT in 2021 – EU Distance Selling Thresholds are no longer applicable to UK sales
Between the 1st of January and the 30th of June 2021, ecommerce businesses selling from the UK to the EU will no longer have their sales counted as 'distance sales'. This will mean:
Merchants don't need to collect VAT on orders shipped from the U.K. to the EU
Buyers are responsible for paying any applicable import VAT and duties on orders shipping from the U.K. to the EU
Customs documents are required with all orders being shipped to the EU
It's also worth noting that the distance selling regulation of consumers being able to return an item for any reason within 14 days of delivery is still relevant. The EU has also released an ecommerce Directive which explains in depth how ecommerce companies trading within its boundaries should behave.
The impact of COVID-19 on ecommerce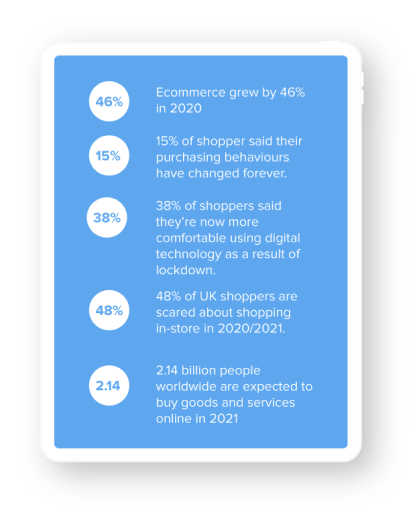 The rise of the online experience
Ecommerce grew by 46% in 2020, making it the strongest year of growth since 2008. Unsurprisingly, 15% of UK shoppers said their purchasing behaviours will change as a result of COVID-19. 38% of the same study also said they're now more comfortable using technology as a result of lockdown. Great news for multichannel retailers, but a nightmare for sectors that rely on footfall alone; Recent studies have shown that 48% of shoppers are scared about shopping in-store, and at least 62% feel less positive about the in-store experience.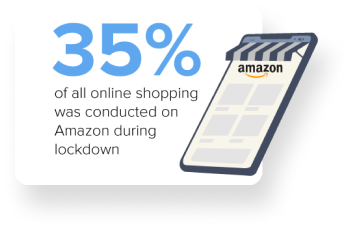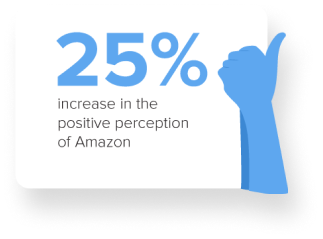 Amazon continues to dominate the retail landscape
As you might also expect, Amazon continues to reign supreme as a retailer emerging victorious from the effects of COVID-19. With 35% of all online shopping being conducted on Amazon during lockdown, it's no surprise the brand experienced 25% increase in the positive perception. The reason behind that positive perception during lockdown? Incredible efficiency with stock availability, customer service and delivery.
As the numbers of people shopping online increase in general, so do the expectations for customer service. Free delivery and product availability are now the two top factors that will determine where brits choose to spend their money online. So, for 2021, businesses need to ensure their stock control and supply chain strategy in check.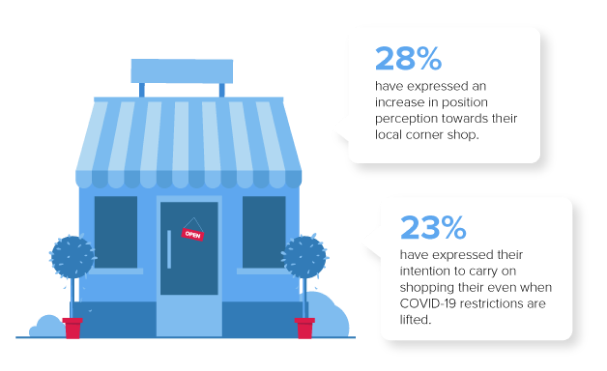 But that's not to say consumers have stopped shopping locally
Whilst online shopping dominates much of our spending habits, that's not to say the age of shopping 'in-store' has died. Since the beginning of lockdown, local corner shops have experienced a 28% increase in positive perception. 23% have also expressed their intention to continue purchasing with corner shops even when COVID-19 restrictions are lifted.
As with the reliance on the UK's trusty corner shop, comes a rebirth for shopping locally in general, more specifically, hyperlocal marketplaces…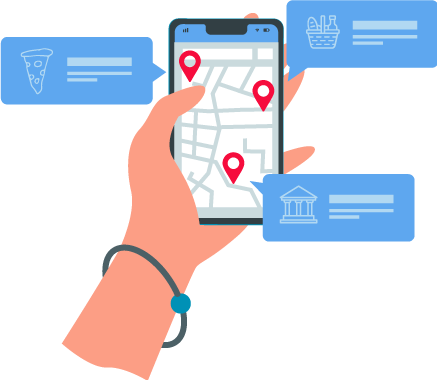 Hyperlocal marketplaces
A hyperlocal marketplace connects consumer with local retailers and services in their area, all via mobile apps such as ShopSimple and Deliveroo. Due to emergency lockdown in different parts of the world, there were millions of people stuck in their homes without access to the help they needed. In these kinds of situations, hyperlocal services went on to serve millions of customers around the globe. Typically, hyperlocal services consist of three areas: FMCG, Services and Booking.
FMCG – Fast-moving consumer goods that have a shorter shelf live. Apps to access FMCG include Uber Eats, Deliveroo, InstaShop and Yelp.
Services – From plumbing and electricians to housekeeping and beauty, users can access local trade services from apps such as Handy, Helpbit and Urban Clap.
Booking – Accessed via apps such as ZocDoc or Uber, users can access booking services for health appointments, cinemas, transport and more.
New beginnings
Despite the barriers that 2020 has presented, one thing remains the same, and that is the need for growth and innovation. Against all odds, one in five UK adults expressed an interest in starting a business in 2021. For 18–34-year-olds, that figure is over one third. The pandemic has fundamentally reshaped our lives, but, as with every large event in history, humans learn to adapt and overcome. Those going into business for the first time in 2021 might well have restrictions in front of them, but they also have brand new gaps in the market to fill. 12% of those wanting to start a new business feel they need more support and guidance.
Interestingly, 12% of the same study said they needed more information and support before going into business for themselves. Fortunately, we have a new guide on everything you need to know before starting a business in 2021!
Diversification
We know first-hand at Khaos Control that businesses in the UK are diversifying in more ways than ever before. Some are adapting their product lines to contribute hand sanitizer, face masks and PPE, but the reality for some is changing their business model entirely.
The businesses most likely to survive the impact of COVID-19 are those with open-minded leaders, willing to adapt quickly. Instead of waiting for circumstances to improve, business owners are accepting sales cannot be generated in the same way they used to. This is particularly true for sectors such as hospitality, events, and in-store experiences. Likewise, businesses that were operating in-store only have had no choice but to make their online presence known.