November is here, John Lewis have released their Christmas advert and the holiday selling season is upon us. This time of year sees a universal rise in products being purchased online. It's a prime opportunity for anyone selling on Amazon, eBay or via an online shopfront. So here is a quick guide on How To Succeed Over The Holiday Season
Research
A quick search on google trends (perfect for researching what products to sell) corroborates this.

(Interest in the search term 'Amazon' from 2004 – present, note each spike occurs around November and December).
Now, this shouldn't be a surprise to anyone. Christmas has always been a great time for businesses, but a lot of them out there don't capitalise on the avenues available to them. That's why, over at Khaos HQ, we have come up with a fully encompassing plan that involves how best to sell on online platforms, marketing tips and tricks and useful research tools to get you the best information out there.
Product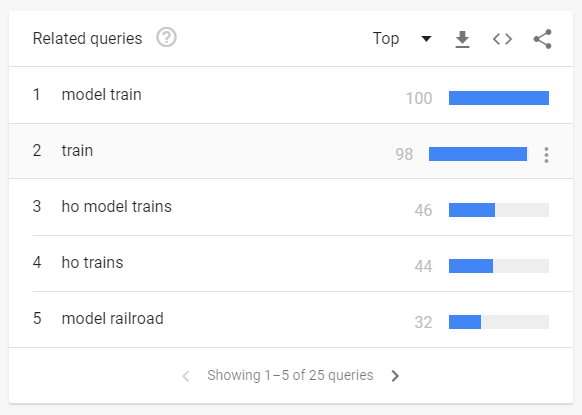 The first port of call is deciding what product you want to sell, usually you will already have established your niche or business plan and have a fairly good idea of what is currently on offer in the market. Let's take model trains as an example (disclaimer, I know nothing about model trains). Once again you can use google trends to find out what people are searching for in conjunction with the search term 'model trains'.
It looks like 'Ho Model Trains' seem to be a highly related search term query, indicating possible higher purchase rates.
Platform
The next step is to then look at online selling platforms, such as Amazon and eBay, and try to identify a niche, whether that be in terms of price, model or location (use collected research data to determine the price of your product; too high and people won't buy, too low and you wont make any profit due to high margins).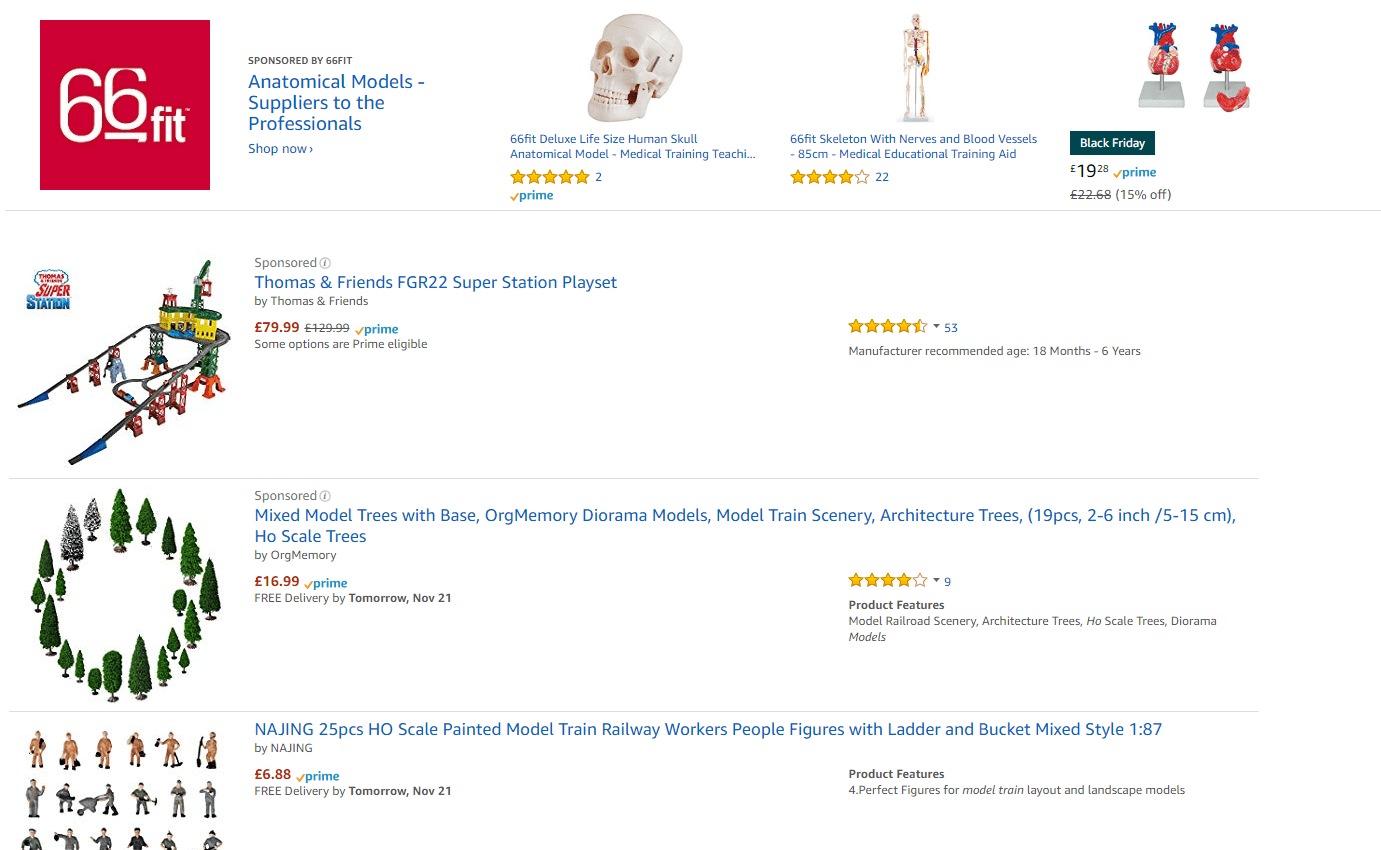 A quick search in Amazon brings up very few related products on the first page – this indicates that sellers have not conducted sufficient research and haven't named their products appropriately within Amazon, therefore we have identified a niche as well as the potential to capitalise on proper keyword planning and labelling.
Now we have identified a gap in the market, we need to decide which selling platforms we should put our wares on. As Amazon has shown an opportunity, we will go with them, but what other platforms should we consider?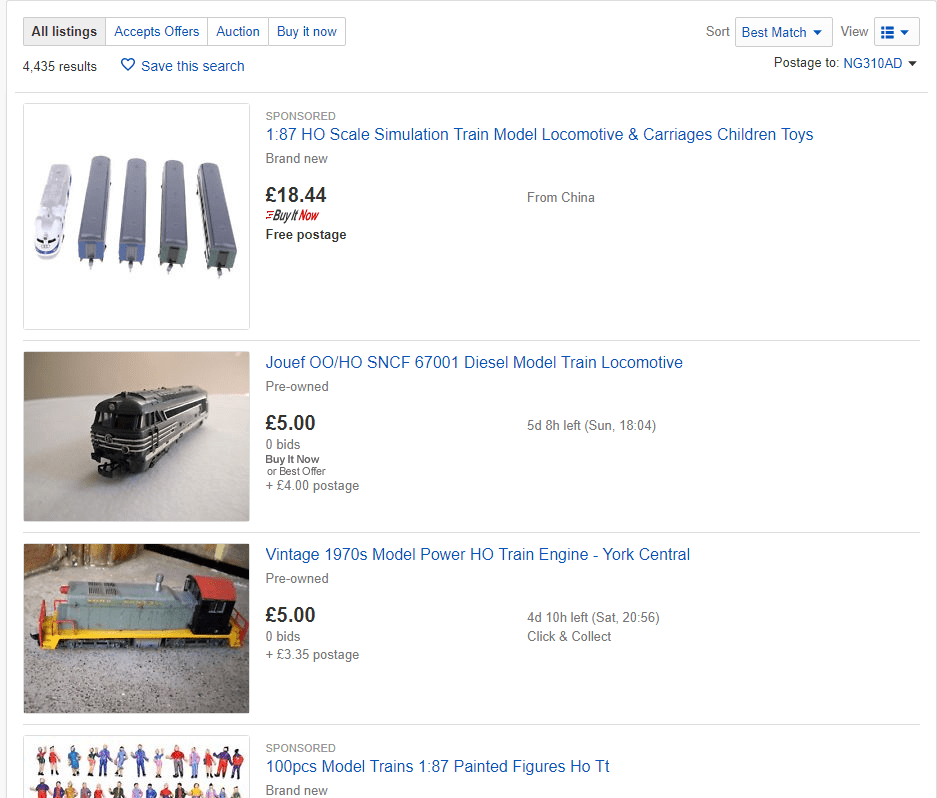 It seems eBay already has an established niche for Ho Model train sets, meaning competition will most likely drive down prices for consumers. Conversely you can also set up your own online shop using a variety of services, including Shopify, EKM, Bigcommerce and Woocommerce.
For the time being we will use Amazon as our selling platform, both due to the potential niche we can build and the higher reach available (Amazon is the most used selling platform in the world and dominates over 50% of USA online retail spend).
Listing
Now what? We have our product and our selling platform, now we must list our product on Amazon. This part of the process takes about 5 minutes but can be a bit of a faff. Once you have created a listing on Amazon (see here for a more in depth look into amazon listings) you also leave yourself open to other people using your listing to sell your product, so speed is of the essence.
When creating your listing make sure to use the relevant keywords, so that people can easily find your listing when searching for it within Amazon. You also want to differentiate from any similar products, or those that may be easily misconstrued as similar. Then comes the marketing aspect. If you've set up your listing on Amazon properly, people should be able to find your product organically, but what about if they are not even aware, they want your product?
Marketing
Setting Up A Facebook Page
Setting up a Facebook shop can seem quite daunting, you must go through what seems a complicated process of creating your page, creating a business manager account, an ad account as well as creating content to populate your page AND adding all your products via the product catalogue. If you don't feel confident creating you're own, then contact a digital marketing professional. If you feel confident however, Facebook has a huge repository of how to guides. Posting in groups and inviting your friends to help improve your organic reach, is easy and as quick as pressing a button. This is the ideal way to get some quick wins.
PPC
Depending on your budget, size and needs, supplementing your website traffic with PPC could be perfect for you. However, make note that this can quickly become expensive if not properly managed. If you are not already experienced in this aspect then hiring a professional is advisable.
Couriers
Once you have refined your marketing techniques you should see an influx of customers come through and purchase your item on Amazon. The next step is shipping those items to the customer. There are hundreds of courier services available, which makes choosing one very difficult. However due to the high amount of competition amongst courier services, prices tend to be low. We recommend using Royal Mail, DPD, Parcelhub, SmartConsign or Despatch Bay.
Returns
Congratulations! You have now completed the process. However, returns are always an issue, especially over the Christmas period where return rates sky rocket. Managing customer returns swiftly and effectively is a fundamental requirement if you want your business to succeed. Good feedback can significantly boost sales. Conversely, negative reviews which are poorly handled, can see your profits plummet. Do be aware of multiple scams involving returns – many buyers will ask for a refund, then state they have returned the item when they haven't, leading to a loss of revenue for you as a seller. Be careful and keep your wits about you and you will be fine.
This is far from a comprehensive list of all the additional actions you might consider to make your business a success. But do not worry! Khaos Control Cloud is currently undertaking a case study/ experiment so that we can gather data about the best options available for a seller, as well as how to implement them. Keep your eye out for the results in the future.