Last Thursday, we opened the pearly gates into our Khaos kingdom for a select few of our special customers – the Champions *plays Queen song*.
Champions, as I'm sure you're aware, are the key employees in our customer base that are adept at utilising Khaos Control, so we were keen to get them into our headquarters to reveal exclusive news and features of our ERP solution.
Rounding up the troops, gathering together our finest Khaos branded mugs, and putting franchise meal deals to shame with our spread, we got down to business.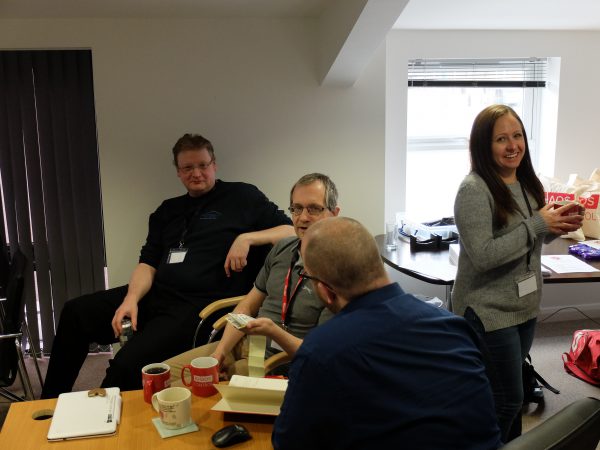 Lead by our brilliant Training Manager, Lindy Lodge and Application Trainer, Ben Chandler, the Champions were first treated to a classic ice breaker to kick everything off.
Lindy said: "Everyone was speaking to each other, they were networking and giving their business cards out, which is really good, it's exactly what we want.
"They were able to talk about similar issues and exchange opinions as well as get advice on figuring out how to do certain things."
Shortly after, they were taken through what was the knowledge highlight of the day – getting the most out of Basic Reports in Khaos Control.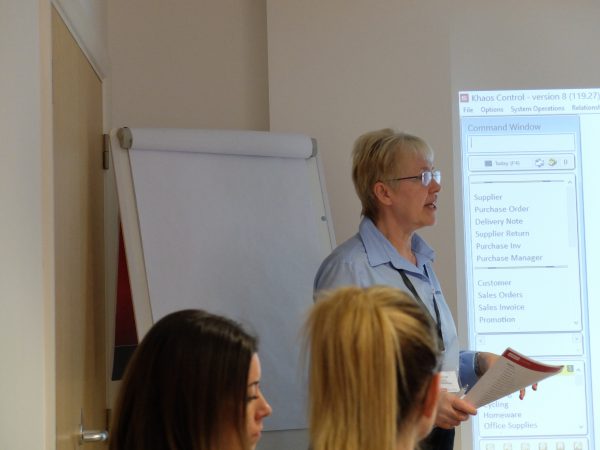 Lindy explained: "I went through how you can use Basic Reports and Basic Report Labels, how to configure them, and the different options that would be useful to everyone.
"Those that attended can now expect an exclusive copy of the document answering their questions and showing everything we went through."
After a spot of lunch, everyone was taken through new functionality highlights, a question and answer session and enjoyed a tour of our building (featuring an expanding workforce).
Ben said: "Everyone I spoke to was taking ideas away of what they can do now, people that didn't know that certain things were options were being shown how they can use areas to their advantage."
A popular aspect of the Training Day were enabling 1-2-1 sessions to take place, which saw key members of the Khaos Control workforce directly answer questions and showcase solutions on the system.
Lindy continued: "They were able to meet some of the team and ask questions face to face, which allowed us to provide valuable feedback and knowledge to every individual that attended.
"It went so quick and that shows how enjoyable it was."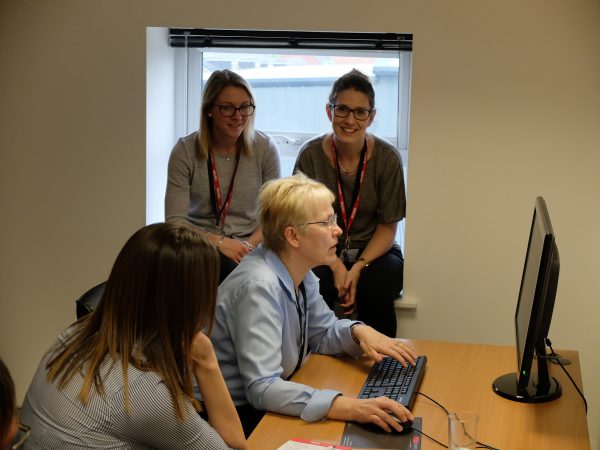 The event was a complete success as all of our lovely attendees gave positive feedback, here are a few examples…
Rebecca from Out of Eden said: "Loved the event, a lot of content but explained very well. Really got a lot out of the Champions Day – look forward to the next one!"
Kim from Micro Scooters said: "Warm welcome. Great info and handouts so no need to make many notes. Fantastic for the team to come up, great opportunity to meet face to face."
Richard from Skyguard said: "The Training Team gave an extra step to ensure everyone was comfortable and engaged."
And that's not it, we plan to make a regular thing of it, so keep your eyes peeled for the next Champions Day – to be announced soon!
As Lindy said: "Coming to one of these days, you can expect lots of ideas, getting ahead of the game, asking questions face to face and finding out the abilities of your business solutions.
"Also, meeting the face behind the voice, if you recognise the person at the other end of the phone then you will feel more comfortable to approach them."
Does your company have a Khaos Control Champion? If not, you're missing out. Apply to join our Champion Programme today and start to reap the rewards of investing in your people and your business.