Britain's High Streets continue to evolve, with the shape and structure of our local shopping centres changing beyond all measure. Multichannel and omnichannel retail is a significant force in this evolution, as customers' shopping habits continue to develop away from the traditional Saturday outing.
As a result, it is a real pleasure to be helping a member of the Khaos Family extending the reach of their multichannel business.
Working with Sophie Allport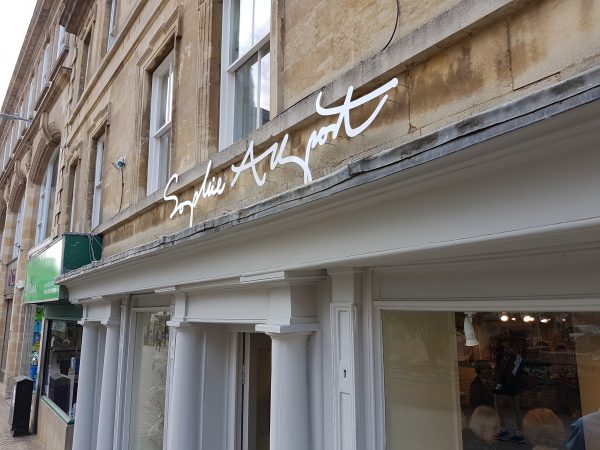 Sophie Allport have been working with us since 2014. Their growth over the last three years has been rapid and sustained and May 2017 has seen the family-run homeware design and manufacture business open their first High Street store.
We were delighted to be invited to the launch party. Myself and a couple of colleagues headed down to Stamford to join in the celebrations and find out how our software and the team here in Grantham had been able to help.
Sophie Allport's new store is in a prime location on Stamford High Street. No expense has been spared on ensuring that the space is inviting and on brand.
The entire range of Sophie Allport's products; from staples such as their Ceramics and patterned fabrics, through to Bronze sculptures for the garden is beautifully displayed.
Launch Highlights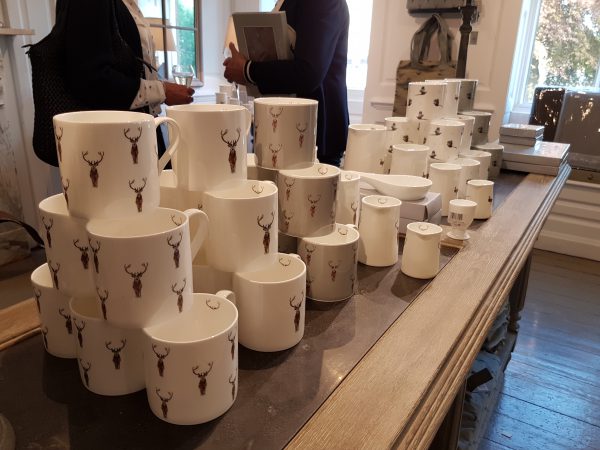 As well as getting a preview of everything the new store will have to offer, this was a great opportunity to catch up with customers, colleagues and fellow suppliers and partners. My first highlight was meeting Eileen and Amy from the ceramic silk printing firm that Sophie Allport collaborate with. I now know how the detailed and colourful designs that the company are famous for, make their way onto the mugs and other ceramics that are available all over the country – impressed isn't the half of it!
The other highlight for me – being the Khaos Control nerd that I am – was getting to see our integrated EPoS in action during the event. Hooked into their main Khaos Control database and integrated with Verifone's robust and rapid contactless payment devices, Sophie Allport handle the day to day essentials of running a retail outlet. But the benefits don't stop there. Because their retail outlets and Head Office are running from the same Khaos Control database, Sophie Allport can provide a truly omnichannel experience to their customers. Customer service, stock availability and other queries can all be handled in store as easily, if not more easily, as Head Office.
The Impact of Khaos Control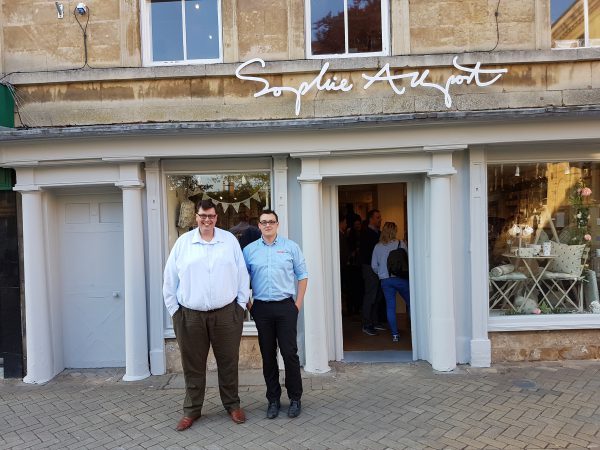 All of this has been achieved with Sophie Allport's existing Khaos Control implementation. They haven't had to worry about adding modules or integrating a third party till system. They've 'simply' had to get the till and payment hardware ordered, installed and configured.
Keeley Walters, who is Sophie Allport's Khaos Control Champion, was kind enough to say:
"Thank you for all of Khaos' support – it has made a huge difference to us as a business."

Opening a new store is obviously not quite as easy as I've just made that sound, but it's good to know that we've been the least of our customer's worries with regards to their continued expansion. I was lucky enough to get a moment with Jem Allport, who, alongside his sister Sophie, has helped the eponymous firm's growth since 2007. Whilst congratulating Jem on the job that he and all of the Allport team had done with their new store, he was generous enough to say that:
"We wouldn't be here without Khaos Control and the support you and our other suppliers have given us."
Which was great to hear. We know that our technology and services are only a piece of the Sophie Allport success story, but it's great to hear and to know that we're helping another British company grow successfully and rapidly.
Here's to Sophie Allport's continued growth!
How we Can Help you
Want to know how we can help your multichannel business grow? Contact us today to learn more.