Offers made flexible with promotion management software
How do you know if your display ads are working? Is it worth printing a sale catalogue? What is your customer retention rate? Promotion management software can be a powerful tool for growing your business and your bottom line. Khaos Control enables you to run campaigns, special offers, and multiple price lists, giving you the flexibility and confidence to run promotions that engage your customers and that work for you.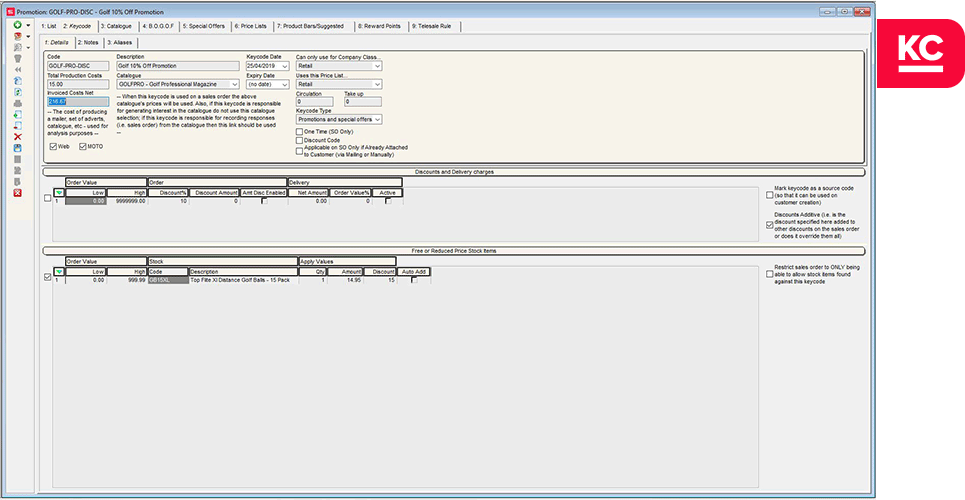 Effective promotional campaigns
Keycodes, also known as Campaign Codes, allow you to track all this and more, within our reporting functionality, providing you and your marketing team with the information you need in order to measure your success.
You are also able to build in functionality to your promotional campaigns, including providing discounts, discounted delivery, and even specific item-level pricing. Providing this level of functionality helps the customer get offers they were attracted by, your business controls how that offer's applied without having to manually amend and check every sales order, and you get to understand how effective the offer was. No spreadsheets. No-fuss.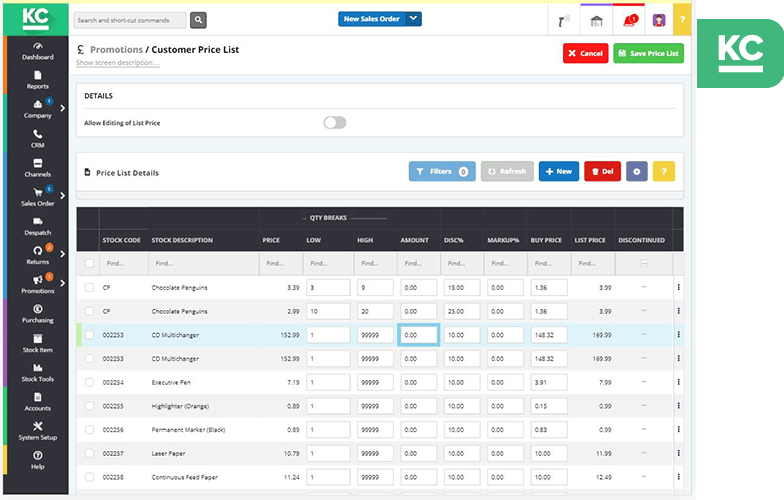 Price lists
Customers like clean and simple pricing. We provide you with the power and flexibility to offer a clean and consistent experience for your customers and your users, whilst being able to support a variety of different pricing methodologies, including:
Quantity breaks
Discounts
Mark-ups
Item Specific Pricing
Managing multiple price lists is simple in our software, with the ability to assign prices to individual customers, groups of customers and globally.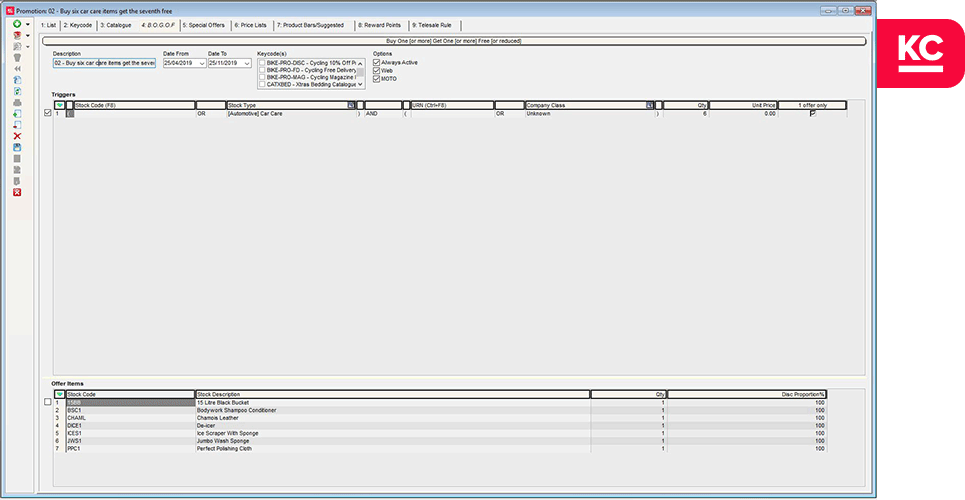 Buy one get one free
A simple but effective promotion that we see used time and time again within the system, is creating buy one get one freestyle offers.
Khaos Control allows you to create B.O.G.O.F. offers by specifying a 'trigger' item and defining free or reduced-price items that the customer can add to their order encouraging them to buy more.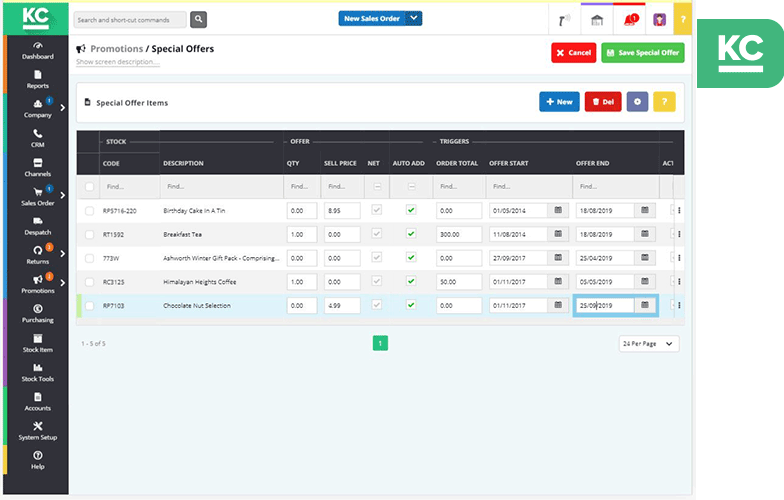 Special discounts and offers
Special offers allow you to create and maintain one-off promotions for specific items. Providing you with flexibility and control, special offers allow you to qualify customers by:
Spend
Brand
Company Class
Sales Channel
Special Offers can also be date-limited and can be automatically added to new orders – useful where you wish to include a free gift or similar promotion for customers.