Advanced reorder tools
Are you turning customers away because you keep selling out of your best sellers? Are you overstocked on slow-selling items? Our reordering software makes sure that you are buying the right stock at the right time, and not wasting money on stock that won't make your business profit.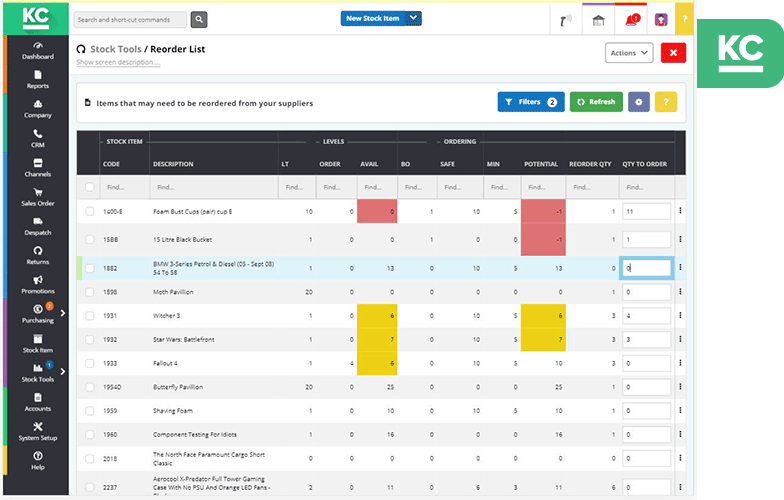 Getting your procurement under control
By setting the stock levels you want to maintain for your core products, our reordering software applications will let you know when and how many you need to reorder – it will even take into account your back order requirements. Let the system update your ordering levels based on your sales history. Although the system will advise you of the quantities to reorder – you're in control and can still make the final decision about what to order and when. Keep your cash flow healthy by not needlessly ordering stock you don't need!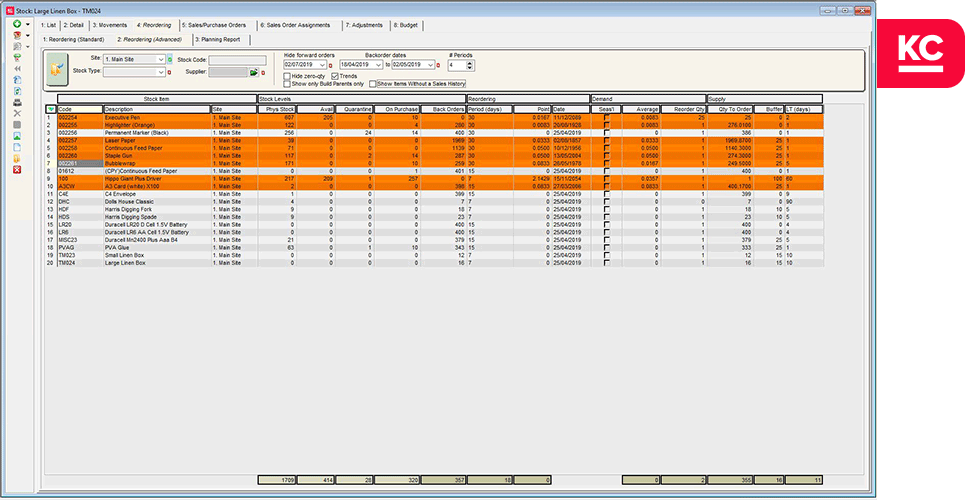 Adapt with the seasons
If your business is seasonal, our advanced reordering module will ensure that you always have the right stock in place, in the right quantities, to cope with any rise and fall in demand. The system will take into account lead times from your suppliers, back orders, and any buffer levels to forecast exactly when to place your order and how many items you need to purchase. Let our system take care of the complicated calculations, whilst leaving you with the ultimate buying decisions.