Reconciliations simplified
Flexible filters make checking previous bank reconciliations easy by allowing you to sort by different values, such as date of reconciliation or payment type. This makes comparing your reconciliations hassle-free, and enables you to spot errors you may have otherwise missed. With complete flexibility and control of your data, quick, error free reconciliation is at your fingertips.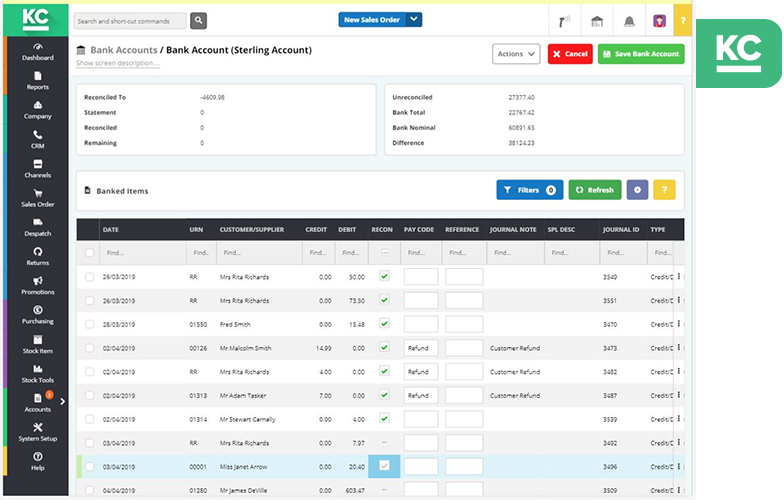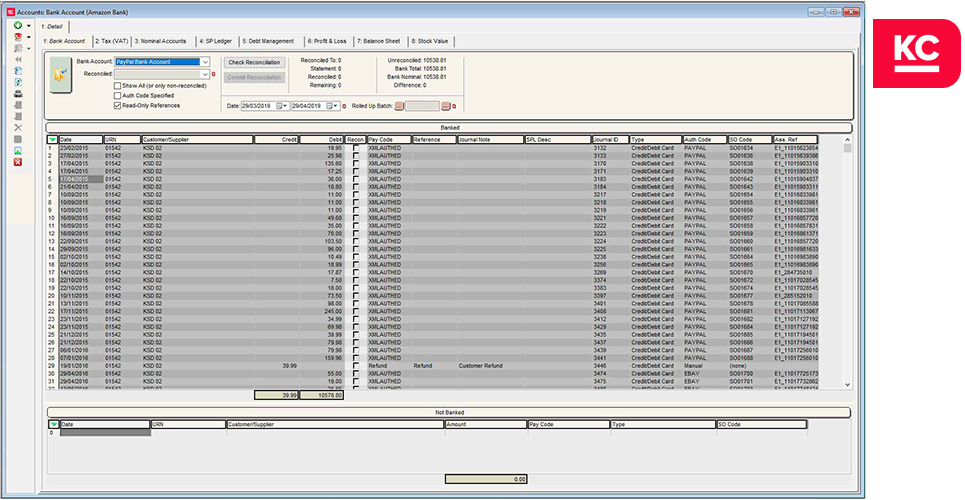 Import transactions instantly
Our importing facilities mean you can add your data and other files straight into the system and instantly reconcile them. Integrations with external providers like PayPal and Amazon are also available, so you can sync transactions straight from your external accounts and process them with ease.
Match transactions on the go
Match and categorise your transactions wherever you are. Whether that's on your morning commute or in bed first thing in the morning. Get complete flexibility over when you process your transactions, and don't be limited to managing your business only from the office.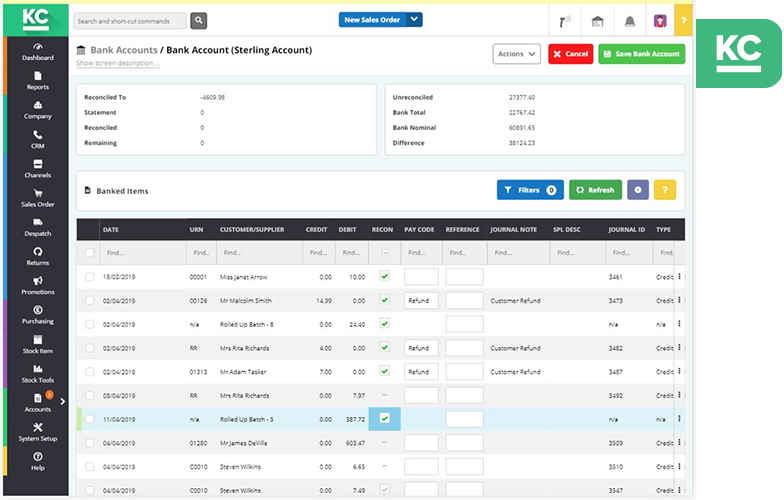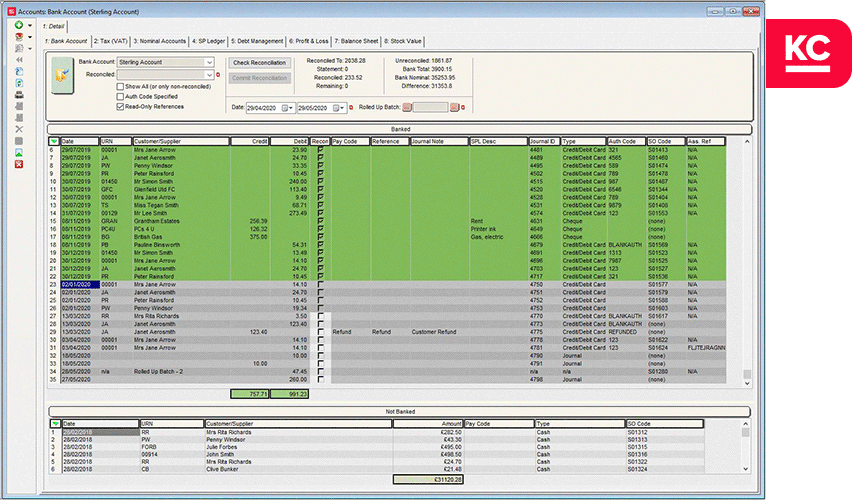 Speed up your reconciliations with batches
With the batches tool, you can consolidate multiple payments into one line within your bank screen. This removes the necessity to check off each individual payment line as you pass it, minimising the time spent on reconciliations.