Shopify is a truly amazing tool for sellers. Primarily, it is an ecommerce platform from where you can create and manage your online store. But it can do much more than that. Find out in this guide on how to get started on Shopify no time.
Shopify's Story of Growth
What is unknown by many, is that Shopify did not start out as an ecommerce platform. Instead, it all started with a bunch of sporty entrepreneurs who wanted to sell snowboard equipment online – directly to the end-users. As there was no tool available to build their own individual and branded online shop, they simply created it themselves. And as they soon realised the big demand for such a tool amongst other online sellers, Shopify was born.

This was back in 2006. Since then, the company has grown substantially. From a team of five, to more than 2,000. From one online store to 400,000 – with $34 billion worth of sales and in 175 countries. In 2016, more than 100 million online shoppers bought something from a Shopify-powered store.
Shopify's story is characterised by immense, but at the same time sustainable, growth. Yours can be too.
What Is Shopify?
So, what is Shopify and what can you as an online (and offline) seller achieve with it?
As mentioned earlier, at its heart Shopify is an ecommerce platform that provides you with 'everything you need to start an online store'. This means, amongst other things, that it includes an easy to use tool that allows you to build your individual online store – without any design skills. What's more, Shopify websites are always mobile-friendly.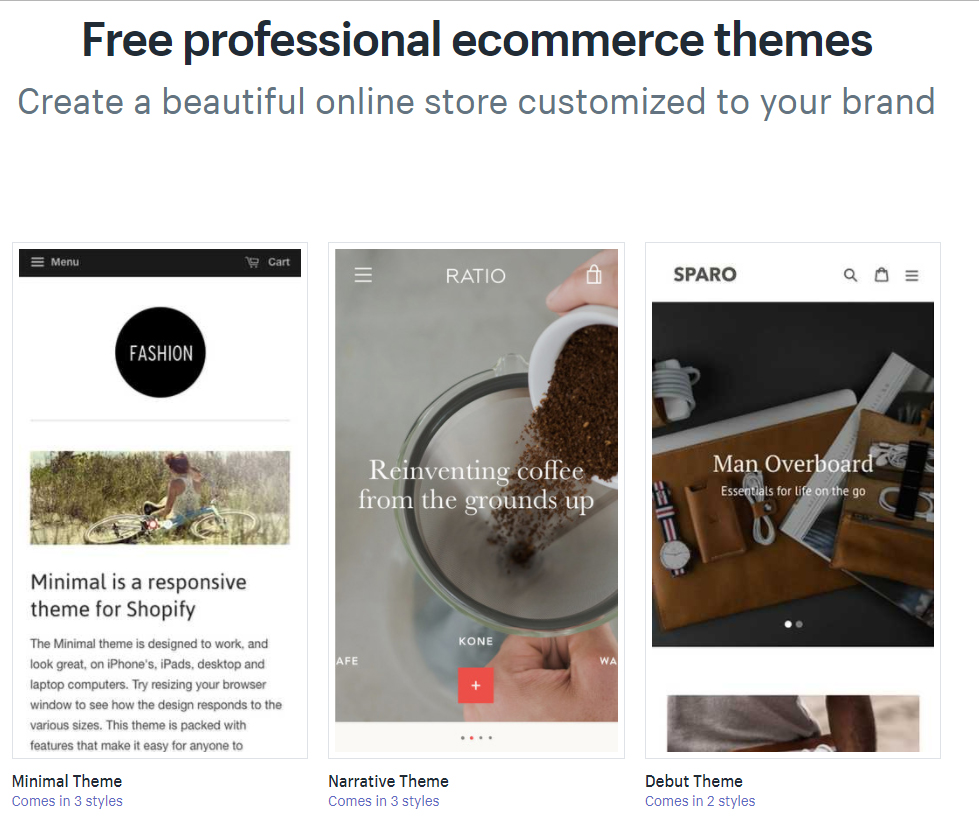 It also supports more than 70 payment gateways and includes marketing tools and dashboards. Not enough? The you can expand it through more than 1000 apps. You can find some great examples of Shopify online stores here.
Shopify doesn't only support your business online. It also provides solutions for your Point of Sale (PoS).
In addition, you can use it to sell on social media, via Buy Buttons, a Facebook Store, or via Facebook Messenger. This allows you to target social media users and make them buy your products instantly – often without having to leave their social media platform of choice.
Overall, Shopify is simply a great tool to improve your commerce business – online and offline.
How Does Shopify Work
In order to get Shopify, you will need to sign up on their website. Don't worry about any commitment for now, as you can start with a free trial. This means that you can test Shopify for 14 days (without having to provide credit card information) and can find out if it's right for you or not.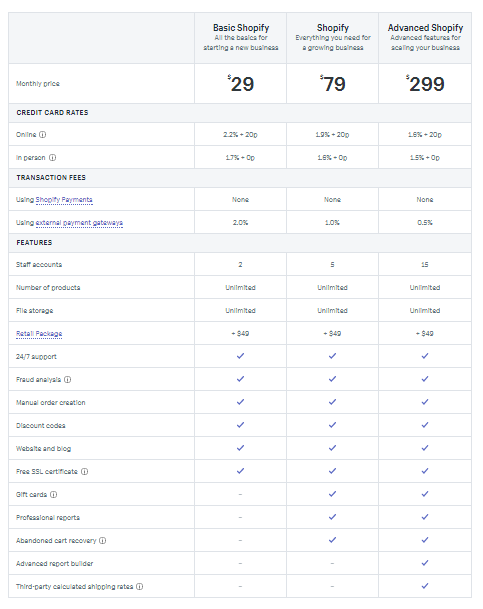 If you decide to stick it with it, you will then have to choose your pricing plan. There are three main options to choose from: Basic Shopify, Shopify, and Advanced Shopify.
As indicated in the graphic, Basic Shopify is most suitable for small businesses just starting out. It contains all the basic functionality of Shopify for $29 a month. But be aware that credit card rates and transaction fees for payments other than via Shopify Payments are more expensive than with the other plans and only two staff accounts are included in the package.
The medium Shopify plan on the other hand costs $79 per month. It includes more functionality, like gift cards, professional reports or abandoned cart recovery. It comes with six staff accounts and transaction fees are slightly lower.
On the top of the spectrum, there is the Advanced Shopify plan with monthly costs of $299. Payment fees are even lower and it includes 15 staff accounts. Furthermore, it comes with an advanced report builder and third-party calculated shipping rates.
In addition to those three plans, there is also a Shopify version specifically for larger enterprises, Shopify Plus, as well as Shopify Lite. The latter costs only $9 per month and is targeted at small businesses that just want to get started with selling online.
Should you decide that Shopify isn't for you, you can cancel your account at any time. Or you can move to a different plan.
How To Get Started on Shopify
Getting started on Shopify is incredibly easy. Simply go to their homepage, enter your email address in the provided field and click 'Get started'.

You will then be asked to choose a password (make sure it is secure!) and a store name.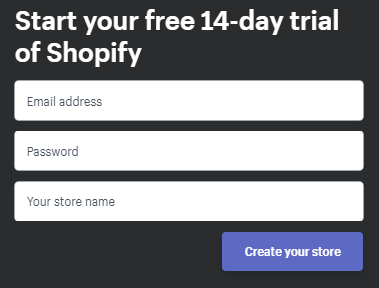 You can change your store name in the future, but it's best to choose it carefully from the beginning. The name will be included in the URL and if you use more than one word, hyphens are used. If we would, for example, choose Khaos Control Cloud as our store name, we would end up with something along the lines of khaos-control-cloud.myshopify.com. You can then, at a later point, redirect the store to the URL from your main domain, for example something like store.khaoscloud.com. This is highly recommended from a branding perspective.
The sign up process consists of a few steps. You need to provide Shopify with information on whether you are already selling and your annual revenue.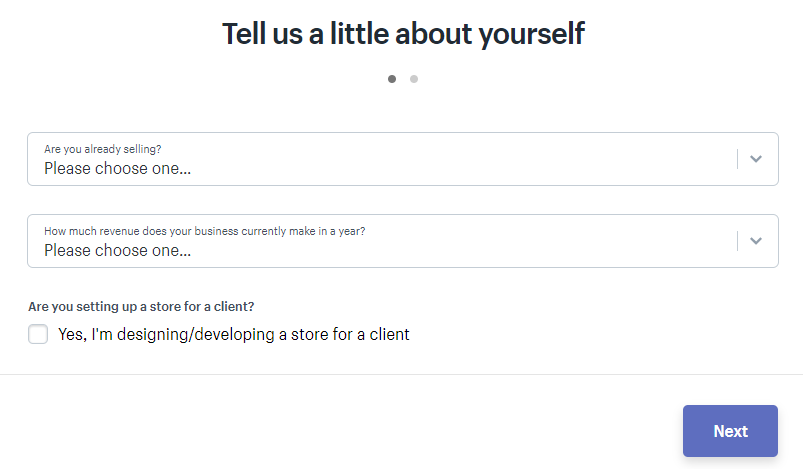 In the next step, you can enter your address and contact details. You will then be redirected to the admin panel, from where you can create your store and start selling.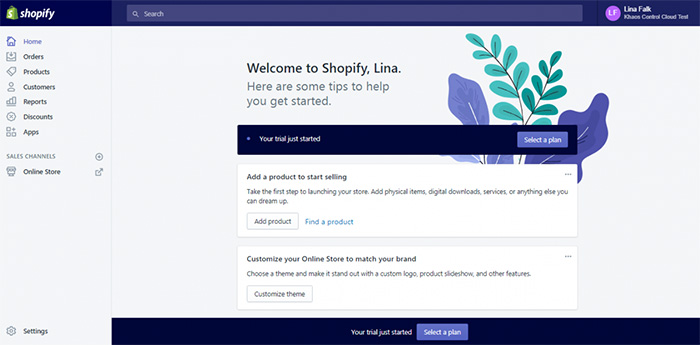 The following steps are necessary to get your store up and running:
How to Add Your Products on Shopify
In general, you can sell almost everything on Shopify. No matter if you wish to sell physical products, digital products or services. Just make sure you conduct an in-depth market research to make sure you are selling the right products on the right platform.
You can upload and manage your products from your admin panel. Physical products can be added manually, in bulk from CSV files or imported from other platforms. To upload digital products or service, you will need a special app. You can find more info on that in Shopify's online manual.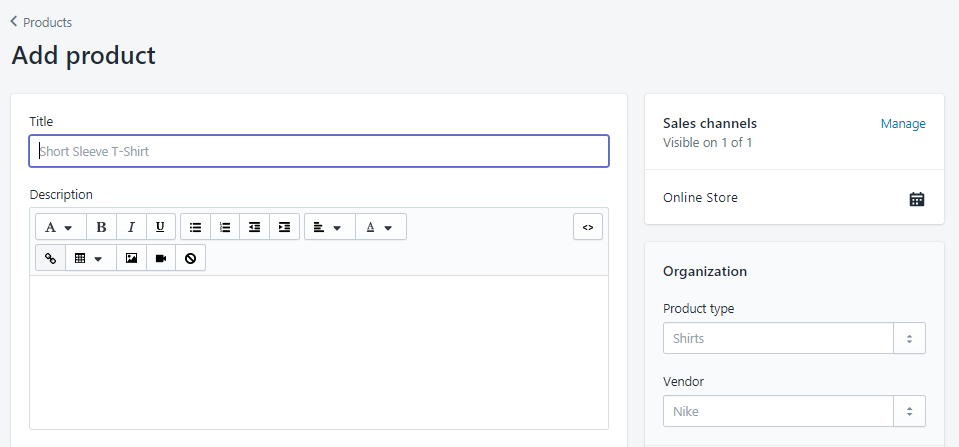 When uploading your products, make sure you have many high-quality product pictures from various angles, an engaging and informative product title and detailed descriptions. Provide your customers with as much information as possible to facilitate the shopping process for them.
How to Design Your Shopify Store
You can then go ahead and embrace your creativity when building your Shopify store. With Shopify, this is quick and easy. Simply go to the Theme Store and select a theme that you like. Some are for free and for some you'll have to pay, so it's entirely up to you.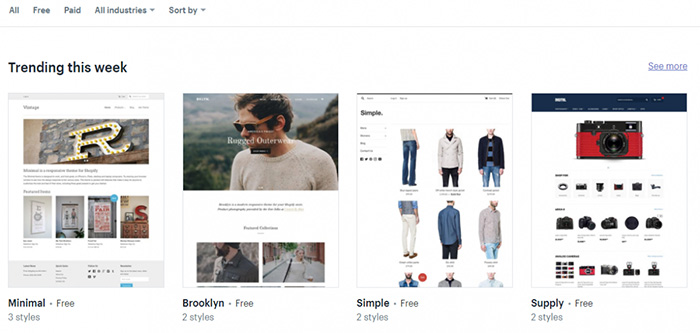 You can then very easily individualise and adapt the selected theme to make it fit with your branding. Make sure you create a store that not only looks good but is also easy to navigate for customers.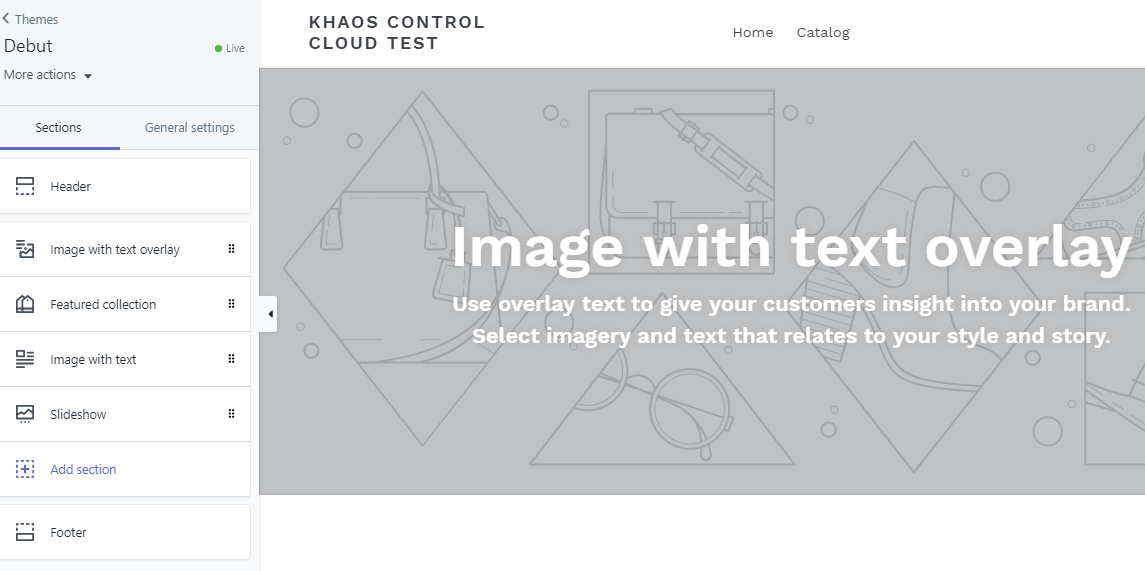 Set up Your Domain Name
As mentioned before, you can use your business domain name for your online shop. You can set this up from your admin panel. There is again more detailed information in Shopify's online manual. A domain name that is easy to spell and remember, as well as in line with your branding, is highly recommended.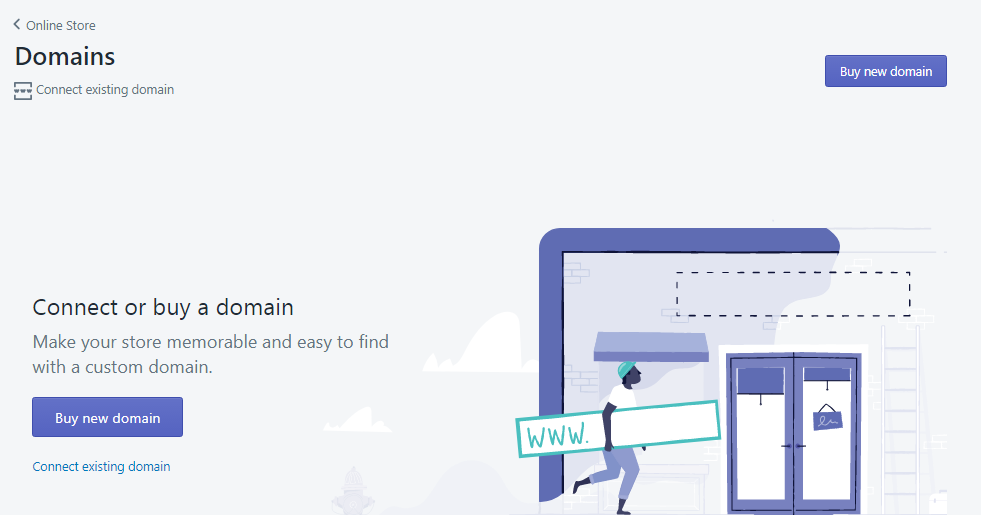 Setting Up Shipping Costs, Tax Rates and Payments on Shopify
While Shopify takes out a lot of the hassle of online selling, you will still need to take care of important details. For example, make sure you add the appropriate shipping costs and taxes to your items.
And of course setting up payments is crucial, as you will want to get paid for your sales. To do so, you can either set up an account with Shopify Payments, or use one of the many external payment providers Shopify integrates with. Examples include Paypal or Amazon Payments and up to 90 more.
Of course there is much more to a Shopify store but the above basics will get you started. Make sure you take enough time to go through all the available options in your Shopify admin panel and check if your settings are correct. And then there is nothing in the your way of becoming a successful ecommerce merchant.
Start Selling on Shopify!
By setting your store live, you can now finally start selling and making money using Shopify.
To make even more money, stay tuned on our blog and find out how to drive customers to your online store and convince them to buy.
You also need to ensure that you can keep up with all those sales and make your customers happy. A mobile ERP software can help you manage and fulfil all your orders correctly and on time. Our ERP integrates seamlessly with your Shopify account. It will take all the stress out of online selling and allow you to grow your business successfully.
So, what are you waiting for? Get started on Shopify and get your free demo of Khaos Control Cloud to power your ecommerce business!
Please Note: This article was edited on 21/02/2018 to reflect Khaos Control Cloud's updated process re: trials.