Your ERP dashboard
You know your business and what makes it tick. With our ERP dashboard, you can easily monitor the performance of different operations and departments. Have key information about your business presented to you in an easy-to-understand visual format, helping you to deliver powerful KPIs and drive growth.
Your business, your way
With detailed figures at your fingertips, you'll have the time and energy to focus on growing your business, rather than micro-managing your way through the day. Using the ERP dashboard, see at a glance how many sales orders your teams have processed so far today, which stages in the pick, pack, despatch cycle they are in, their monetary values, and your overall inventory levels. Identify bottlenecks in your despatch process quickly and allocate resources to get things running again.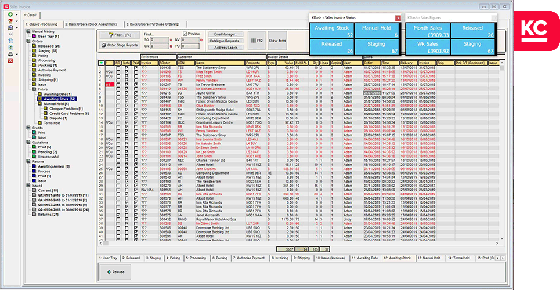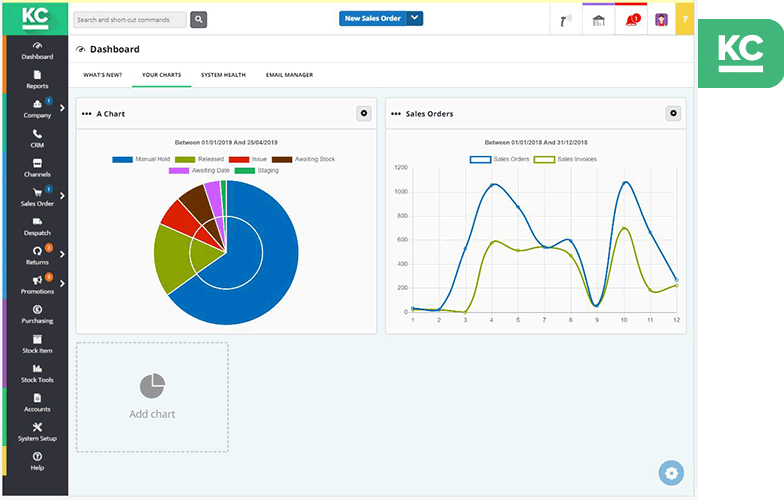 View your ERP dashboard anywhere, anytime, any device
With access wherever you are, 24/7, regardless of the mobile device you're using, you can be up to date and in control whether you're at your desk, on the move or overseas.
You'll never again need to email the office to find out how they're getting on in the sales office, how many sales orders have been shipped today or whether you need to deploy resources to deal with an influx of orders. This information is constantly available regardless of the area of the system you're using.