Monitor and analyse your finances with instant reports
Reporting software enables you to extract key data from your business, and create comprehensive reports to help shape your future success. Using accurate and robust reporting functionality allows you to see the 'big picture' and identify trends over time. Our solutions deliver the information you need, when you need it.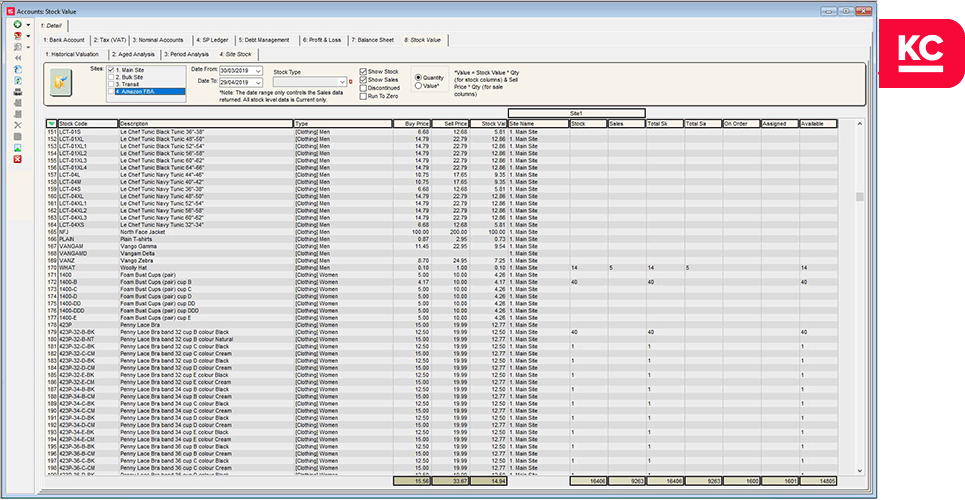 Know your business
Analyse sales orders, purchases and returns in order to deliver powerful KPIs and drive growth.
With detailed figures at your fingertips, you'll have the time and energy to focus on growing your business, rather than micro-managing your way through the day. See at a glance which orders your team have processed so far today, which stages in the pick, pack, despatch cycle they are in, their monetary values and how much stock you were able to allocate to each one.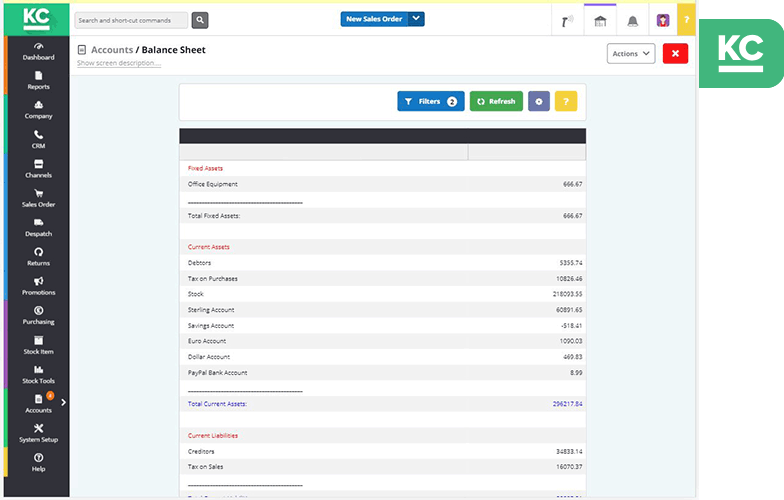 Up to date figures at your fingertips
With automatically updated Balance Sheet, Profit, Loss and Stock Value reports, you'll always have the very latest information on the state of your business.
Your real-time financial data is driven by the sales and purchase transactions being processed through your ERP software. Know what you're selling, whether or not it's profitable and the bigger picture of how your business is performing.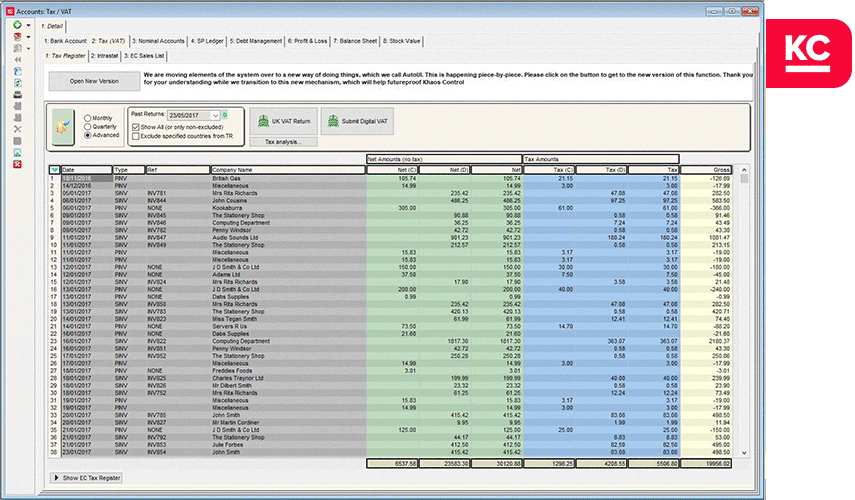 Powerful filters
Our reporting software provides powerful filters and selection tools, that allow you to refine reports to your exact specifications. Find the data you need more quickly.
With our powerful reporting software, you can constantly monitor your business' performance and use these figures to make important business decisions.