Stay compliant with our tax and VAT returns software
Our accounting software solutions make it easy to submit VAT returns, keep your tax in order and stay compliant with the latest regulations. Submit your returns straight to HMRC easily and quickly, with our HMRC-recognised software.
VAT returns sorted
Being able to confidently report on VAT, with minimum time and effort is vital for any rapidly growing business. You need a system that will automatically track all Sales and Purchase transactions, whether for UK or EC, calculate their appropriate Tax Amounts and whether you are due to pay or reclaim tax overall. Our ERP accounting software will allow you to do just that.
The VAT Tax Register built into our ERP solutions also makes completing your Intrastat and EC Sales List Reports effortless and stress-free.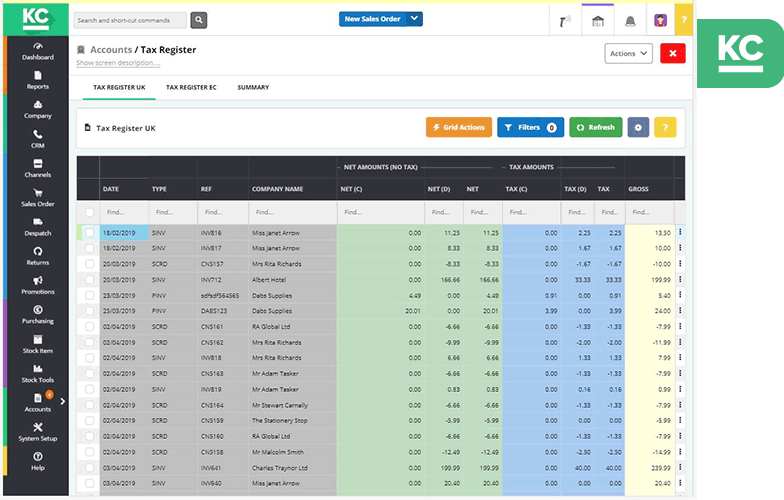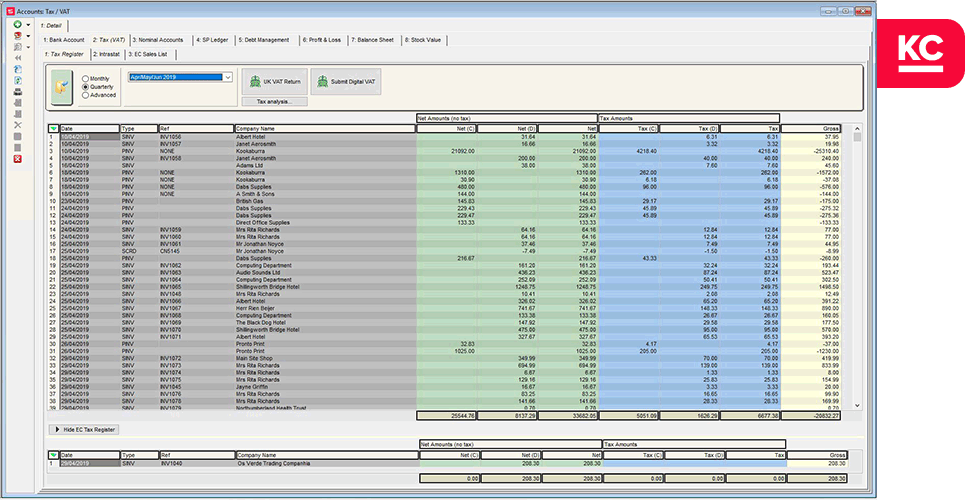 Making tax digital
Our system is fully MTD compliant, making the submission of your VAT returns even easier. Khaos Control takes the VAT information from existing tax screens and makes them suitable for electronic submission. An easy to use interface will guide you through the process, confirm the data you are submitting and then export the information.
Breakdown of what makes up your VAT
Our solutions provide a complete report of all your transactions, allowing you to effectively keep track of all VAT entries, from both purchases and sales. The system works out the figures for you, so you know exactly what VAT you owe, and what you can reclaim.