What is stock control software?
Stock control software is an application used by businesses of all sizes to manage their stock. Within a solution, you can view stock levels, items in, and despatched orders in one central system. A good stock management software will enable you to integrate stock control with other aspects of your business, like sales, purchasing, and finances. This allows you to connect your staff, suppliers, and customers for a fully integrated omnichannel experience.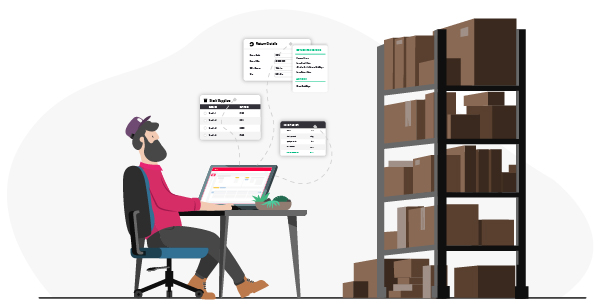 Key features

Back-order management
Our stock control system makes light work of assigning stock to backorders, helping you to become more efficient with purchasing and stock allocation.

Stock synchronisation
No matter what channel you're selling on, our stock level sync will help you maintain accurate stocks levels on all platforms.

Price lists and promotions
Do you offer price structures or special promotions? We have multiple options to help you categorize and control offers in our stock control software.

Purchasing stock
How do you know what to buy, when, and how much? We give you the requirements, so you just make the purchase.
Discover more about Khaos Control
The importance of stock management software
Managing your stock within a solution is vital in keeping track of how much inventory you have, and how much you will need to order in the future to fulfil orders. A solution prevents having too much stock, which is costly to store, and product shortages, which leads to disappointing customers and losing sales.
With a stock control system you can:
Forecast the future sales of your business, and plan product numbers accordingly.
Consolidate the management of your supply chain into a single solution for more advanced control of your business.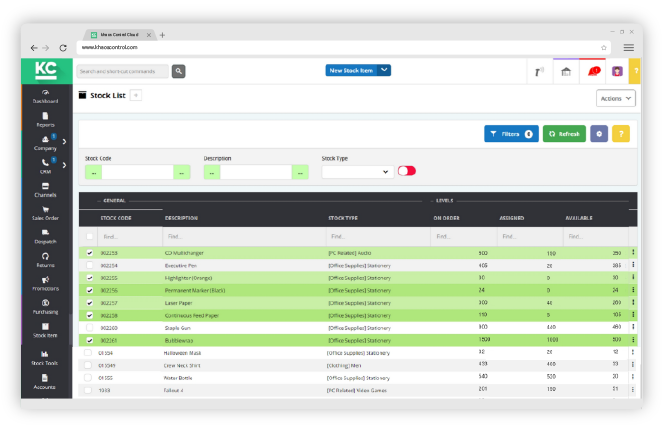 Work from anywhere with a cloud-based stock control system
Stock management comes in both server-based, and cloud-based, forms. Managing your inventory from a cloud-based solution provides the same benefits as a server, but with the added bonus of browser-based access.
View of your stock levels, goods in, and despatched orders in real time on the move.
Work from anywhere in the world, any time that suits your business.
More affordable than some server-based software, so better suited for SMEs with less start-up capital.
Discover more about Khaos Control Cloud