You will already have used your Shopify admin panel when building your Shopify store. But the Admin Panel can do much more for you.
Find out more in this blog post and break the ice between yourself and your Shopify admin.
Getting to Know Your Shopify Admin

Once you have created your account with Shopify, you will land directly on your Shopify admin page. More precisely, on your Shopify Home page. From there, you can either use the tools directly available on Home, or navigate the menu on the left to go to other sections of your Shopify admin.
These other sections are grouped in three main categories:
The core aspects of your Shopify business. This includes pages to manage orders, products, customers and discounts, as well as access to reports.
Sales channels. Here you find all your current sales channels, like your online store, your physical store (Point of Sale), or Buy Buttons.
Apps and general settings. From there you can access the Shopify App store and also monitor and change settings for your store.
This allows you to manage all aspects of your Shopify business from one central place. It's a very useful tool that you can utilise to grow and optimise your business. Don't miss out on that opportunity!
By the way, your Shopify admin is also available as mobile app, but with less in-depth functionality. You can find more information on the differences between the desktop version and iPhone or Android apps here.
Shopify Home
Your Home screen is the place to start managing your online business. From there, you can keep track of orders and your revenue, in total and for each sales channel.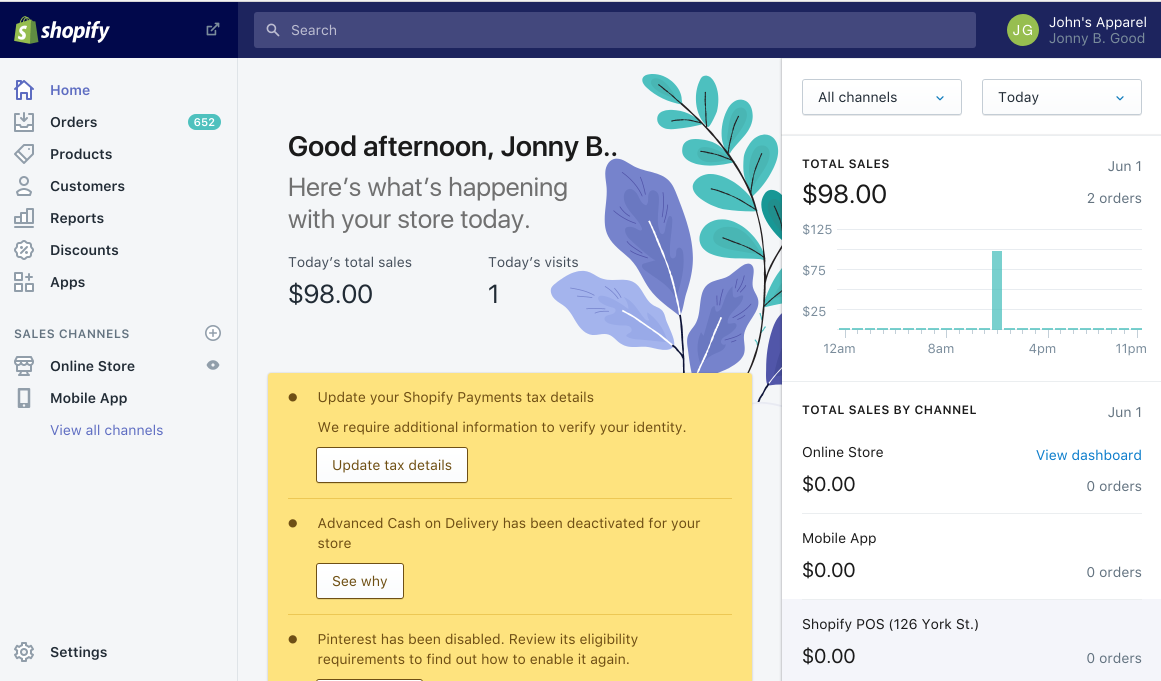 The Home metrics show you a sales summary for your overall business, but also sales and engagement data for each channel over the last 30 days. In the centre of the page, you will also find your store activity for today, including sales and number of visitors.
From the Home screen, you will also see important notifications, for example regarding your account or customer activities.
The Home feed also displays cards, which include data-driven insights on topics like purchase patterns or referrals. One Home feed card could show you which of your products have been added to shopping carts the most in the last 14-days. Other cards may include suggestions on getting the most out of Shopify, tips and resources (e.g. from Shopify's blog) or information on new features on Shopify. Your Home feed can also contains cards on your recent achievements, to-do lists, or trend insights for your products.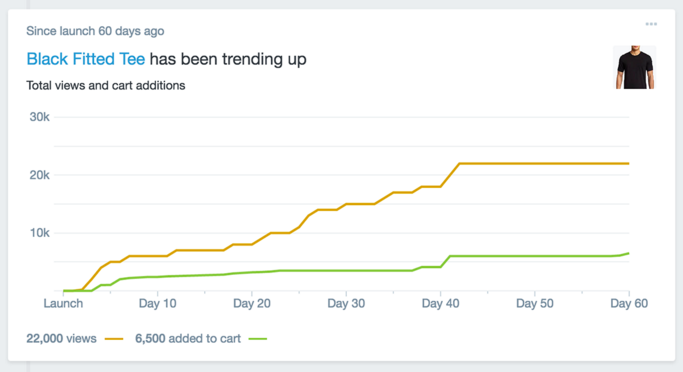 As you can see, you can get a real insight into your business and useful tools from your Home screen. However, if you'd like to dig deeper, take a look at the following features.
Core Aspects of Your Shopify Business
To manage all the core aspects of your Shopify business in more detail, these pages of your Shopify admin will be particularly useful:
Orders
This is where orders from any Shopify sales channel appear after being placed by a customer. From the order screen, you can manage your orders with the following functions:
Fulfil an order: This can happen manually or automatically, for complete or part orders and for many orders at once.
Create a new order manually: This allows you to handle orders that have not been made via a Shopify channel. You can also send invoices to customers, adjust existing orders, sell products at a discount or take pre-orders.
Cancel or refund orders: From here you can review the transaction history of orders, cancel them, delete them or refund orders.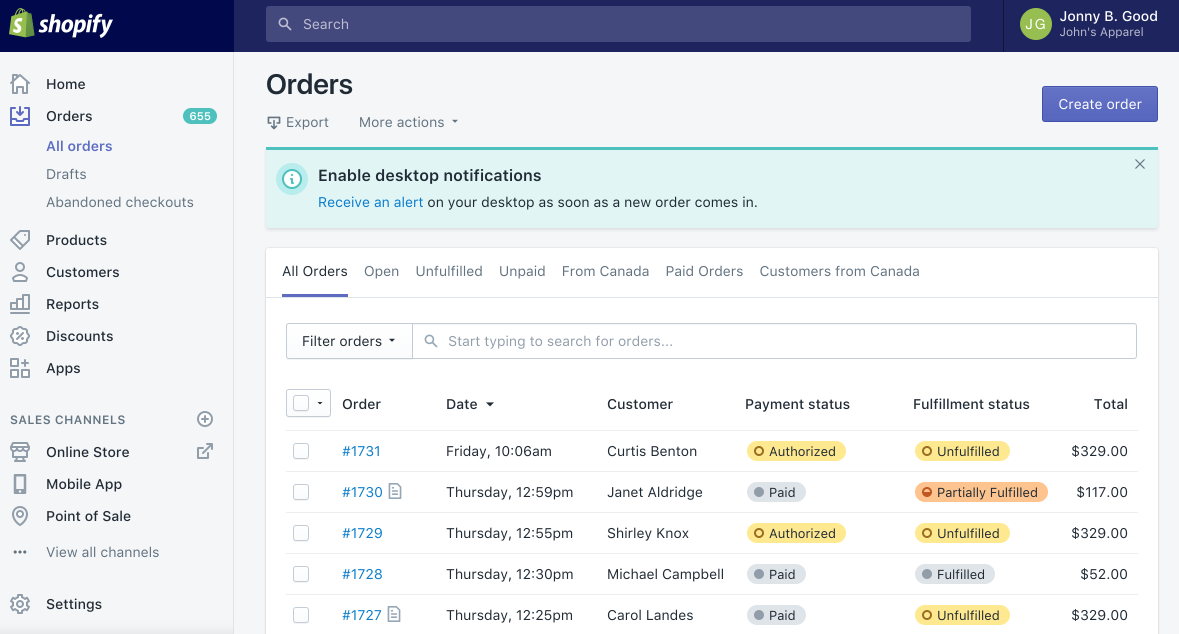 For a better understanding of how orders are processed in through your Shopify admin, take a look at this article.
Products
From the products page of your Shopify admin, you can add new products to your Shopify catalogue and upload the relevant product images and descriptions. You can also add variants like size or colour for each product.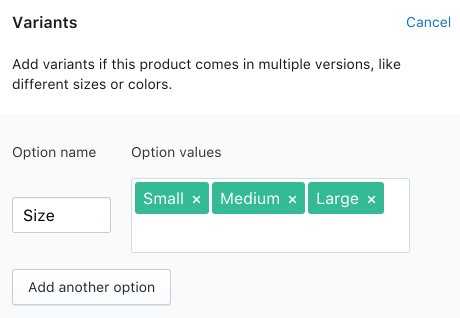 In addition, you can update existing products, duplicate or delete them. You can also handle promotions, discounts or marketing activities from here. In short, that's all you need to manage your product listings and inventory from one place.
Customers
If a new customer places an order with your Shopify store, their details are added to your customer list. From there, you can review and manage all your customer data.
If you enable customer accounts and a customer creates one with your store, then they will benefit from autofilled address fields during checkout. It also gives them access to their order history and current order status.

Find out more about how you can manage customers and their data on Shopify using the following links:
As your customers are what keeps your business up and running, make sure you take enough time to familiarise yourself with this particularly important area of your Shopify admin.
Reports
To get more in-depth insight about your sales and customers, you can use the reports section of your Shopify admin.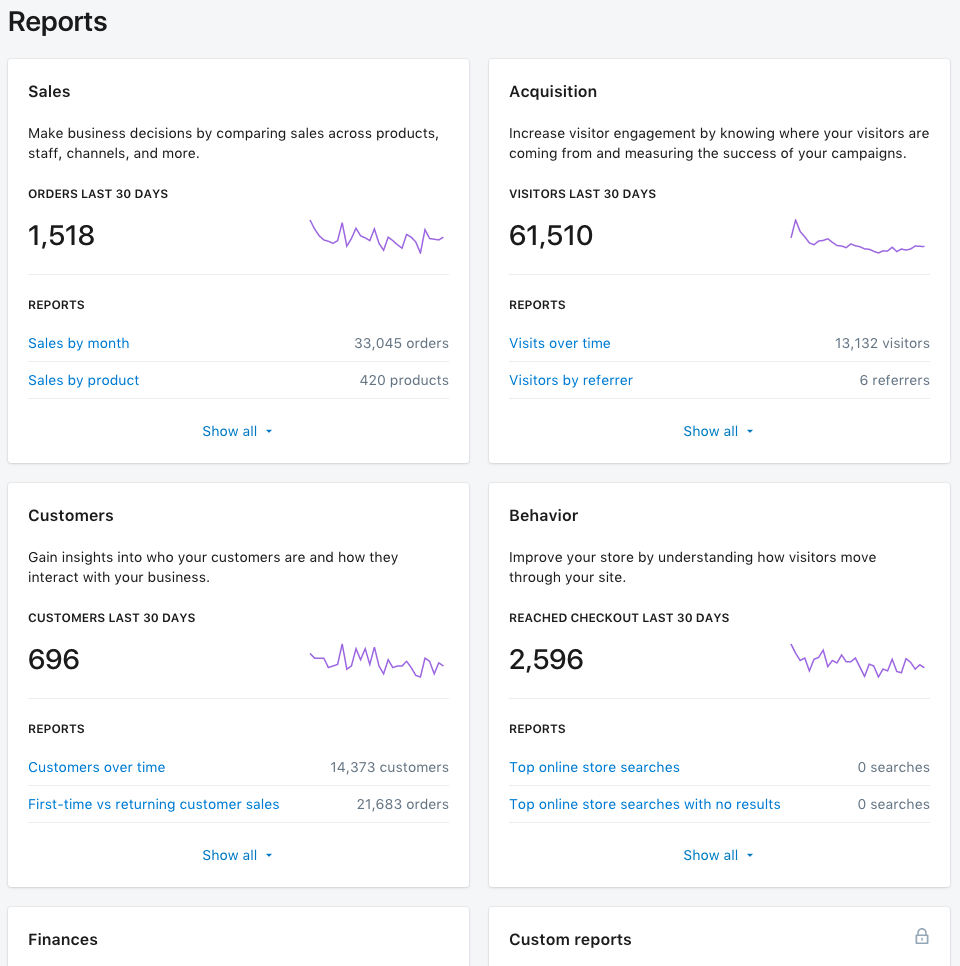 Depending on your Shopify plan, different types of reports are available. All plans give you access to your Finance reports, which include taxes and payments, as well as your online store dashboard.
Additionally, the Shopify, Advanced Shopify and Shopify Plus plans include sales reports, customers reports, acquisition reports and behaviour reports.
Advanced Shopify and Shopify Plus even allow you to create custom reports to get exactly the data you need for your business.
And you can use other tools like Facebook Pixel, Pinterest Tag or Google Analytics in conjunction with your Shopify admin to get the most out of your online selling activities.
Sales Channels
Another important area of your Shopify admin are your sales channels. Broadly, those can be grouped in two categories: online and in person.
Selling Online
Powering your online business is Shopify's core competency. Using the channels in your Shopify admin allows you to keep an overview of all channel activities and keep track of your orders, products, and customers – at one place for all channels. You can add, remove and manage your sales channels straight away from your Shopify admin.
Shopify provides various different online channels with which you can grow your business:
Online Store: From here you can build and edit your online store using Shopify's themes and other tools. Here's what to take into consideration when you build your online store.
Facebook: You can either set up a shop on your Facebook page or use Facebook Messenger to sell directly in conversations with your customers.
Buy Button: In addition to selling from your online store, you can also sell from your own website or blog. This works via embedded buy buttons that connect with your Shopify checkout.
Pinterest: Similar to buy buttons, you can use buyable pins on Pinterest to drive your social commerce
Amazon: With your Amazon sales channel you can create listings for both new and already existing products on Amazon, link your listings to your Shopify admin and receive Amazon notifications.
Mobile Apps: With some development work, you can also sell products from your Shopify store in your own mobile app.
There are even more sales channels available, which are provided by third-party developers and can be added in the Shopify App store.
Selling in Person
Selling in Person with Shopify works with Shopify POS. It as an app for Android and iOS that provides you with the basics you need to sell in person, like creating carts for customers or accepting payments.
The app is of course linked to your admin page and you can get the necessary hardware directly from Shopify. Alternatively, you can even add a full retail package to your Shopify plan.
Apps and General Settings
From this section, you cannot only access a whole range of settings concerning your account, channels and more, but also the Shopify app store.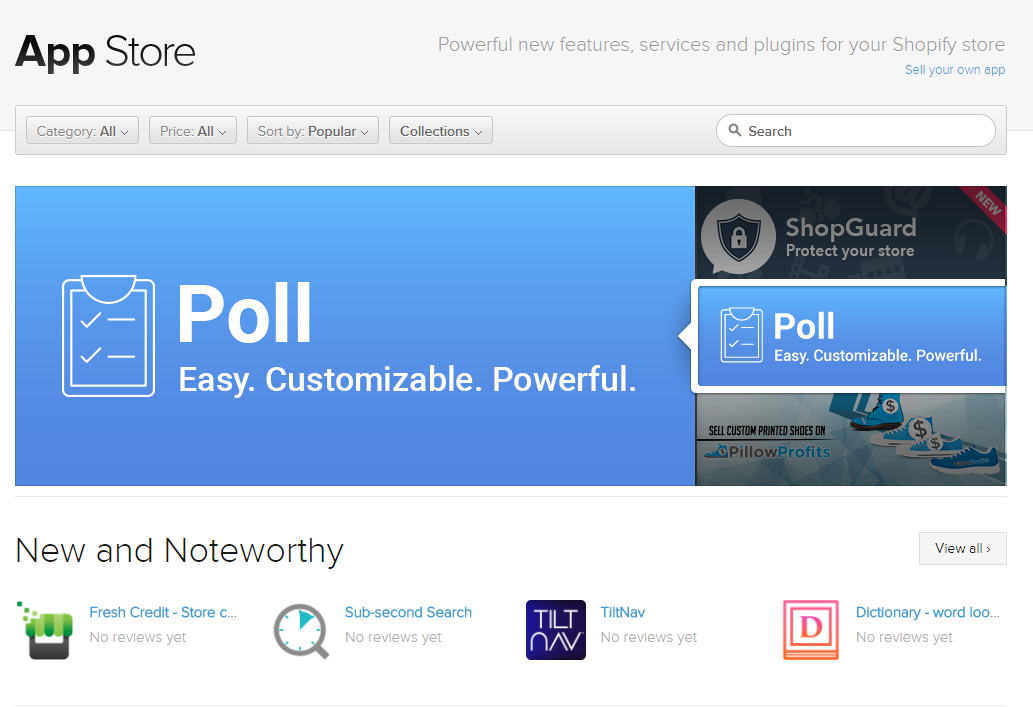 From there you can find apps that help you run your Shopify business more smoothly or even increase your sales. Many of those apps are available for free. You can search for apps using filters, browse by category or collections.
Once you install an app from the app store, you will be able to see it from your admin and also uninstall it in case you don't need it anymore. It is definitely worth having a browse through the app store and check out what is available to help your business at low or no costs.
Your Shopify Admin Is Great – But Is It Enough?
We hope that we have given you an overview of what you can do from your Shopify admin and how it can help your business.
And while it is a great tool to begin with, as your business grows it soon won't be enough. You will need more in-depth functionality that allows you to manage ALL aspects of your business from one place. Especially if you are selling via more than one channel/pinterest-for-ecommerce/.
Our cloud-based Shopify ERP integration provides you with all the features you need to grow your business and your Shopify store.