Nominal accounting
As an integrated ERP solution, nominal accounting is the beating financial heart of Khaos Control. Every transaction that occurs in the system, from a purchase to a sale, will have an impact on your nominal accounts.
Chart of accounts
Whether you simply want an account for your sales, one for your purchases and a third for expenses, or you wish to build up a comprehensive and detailed trial balance, an accurate, easy to use accounts package is vital to providing you with control over your company's finances. Integrating your Trial Balance into your ERP software ensures your accounts are constantly updated as transactions are processed through the system. It also provides you with an instant and accurate overview of your company's finances at any point.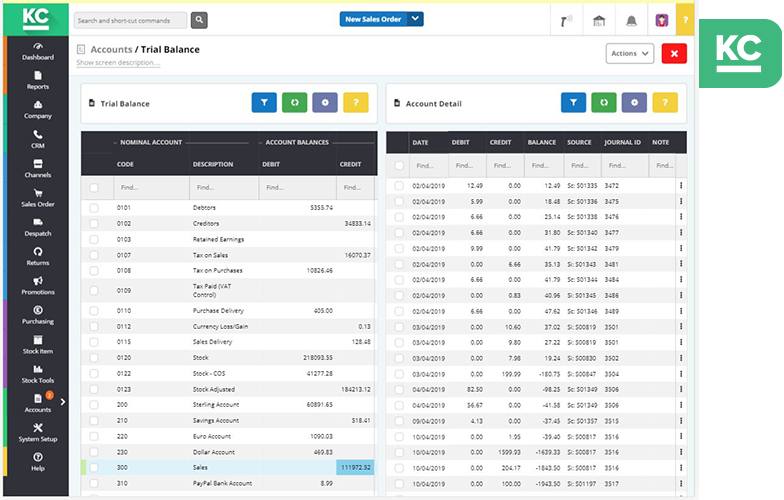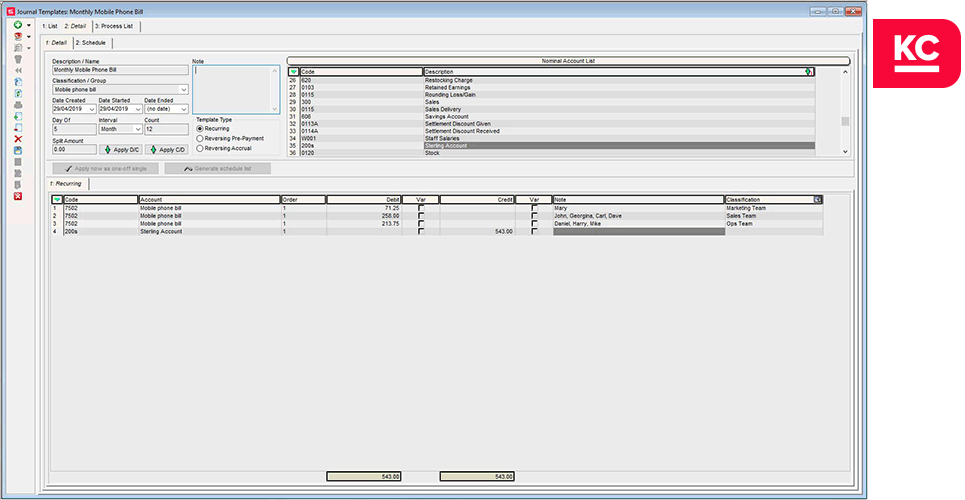 Journals made easy
Journaling between accounts can be done from within your trial balance screen and a full audit trail is kept for easy auditing. Using Journal Templates whether recurring, reversing pre-payment or reversing accrual, makes the posting of periodic journals such as for salaries or rent, quick and easy.
Sales and purchase ledger
A dedicated screen is provided to post non-stock invoices against suppliers or customers ensuring such transactions are posted to the correct nominals and VAT accounts, and the customer or supplier's statement is updated. The system has the ability to post multi-line entries enabling you to split down invoices across different expense nominals or tax rates.