Your simple guide to Shopify
Shopify has grown to become one of the leading online marketplaces on the planet. Its ease of use, ability to integrate, and vast store of plugins makes it ideal for all users. The platform itself can handle businesses from small start-ups, all the way to well established enterprise-sized businesses.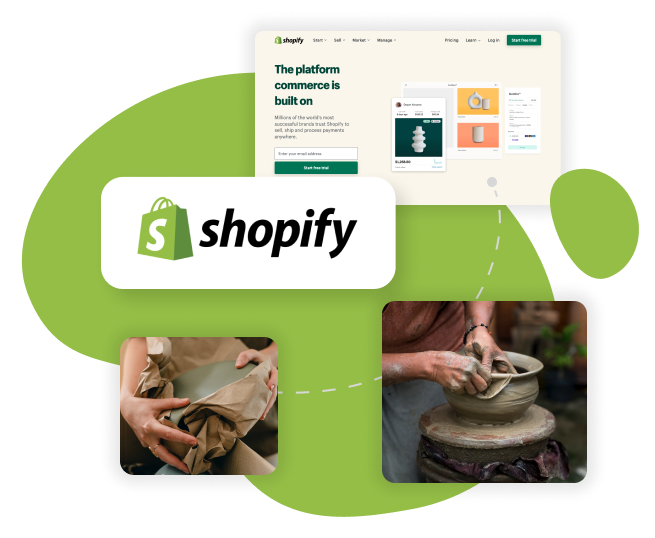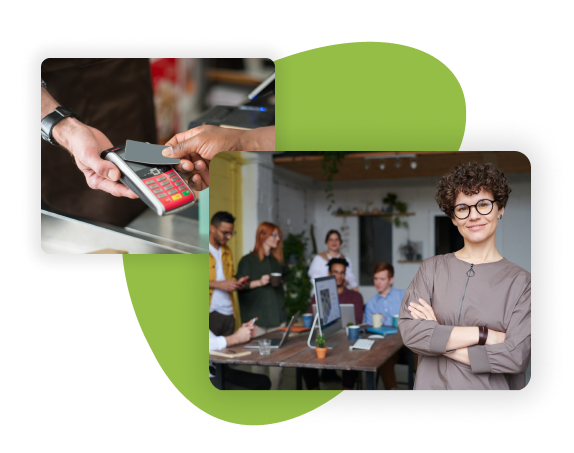 Scalability
Shopify is a diverse platform. Subscription plans on the website give businesses of all the sizes the opportunity to flourish. Shopify also has a service called "Shopify Plus" that is ideal for enterprise sized businesses who require more in-depth analytics, access to more products, customer support, and the ability to create bespoke themes for a website. Subscriptions can begin as low as £22 for Shopify and can reach as high as £2000+ for Shopify Plus.
Simple shipping and payment processing
Shopify payments remove the hassle of setting up third-party clients to accept payments. The feature can be turned on upon creating a store, allowing your business to instantly accept payments from a multitude of providers and countries.
Varying levels of technical support
The base Shopify subscription offers 24/7 support through email, live chats, and call centres. For businesses that only require the base subscription package, this level of support is more than sufficient and is in fact of good standard compared to many other online marketplaces. The level of support however can be drastically improved to the extent that dedicated support teams can be allocated to your business on a 24/7 basis if need be. This is ideal for businesses who receive high amounts of traffic per day and need their store front to be running at an optimal level at all times.
Mobile ready
Mobile shopping has become more prominent than ever – Shopify is aware of this. All Shopify themes are designed to be mobile friendly and create a sense ease when setting a store up for ecommerce.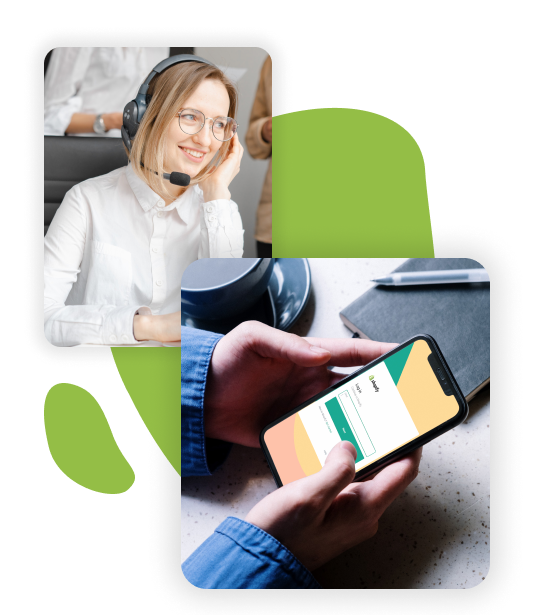 Tips & Tricks
Shopify apps
International Pricing
Price Rounding
Variety of language options
SEO Plugins
Becoming accustomed to the Shopify app store will be a major benefit for the long-term of your business. Applications can vary from plugins that will create your email campaigns from recent checkout history, to automating an entire dropshipping process through third party suppliers. Many business processes can be improved upon through the application that are available.
Learn more from our post – How to Get the Most Out of the Shopify App Store.
Shopify makes it possible to create separate prices based off the country the customer has ordered from. This is done by setting a percentage increase, rather than a direct set price. Many dropshipping companies utilise this feature due to countries differing in taxation and shipping tariffs.
This feature works hand in hand with international pricing. When percentile changes are made, or currencies are converted, the prices shown can look unpleasant and seem untrustworthy. Price rounding will automatically fix this issue and place the price to the nearest £0.99
Price rounding can be found under the payment options within your Shopify store settings.
Due to the ease of globalisation with Shopify, they have simple measures in place to enable your store to be translated to a variety of languages. This is dependent on your business preferences, and whether you target certain areas of the globe, however it's a useful feature for those looking to branch out to new customer bases across seas.
To do this, simply go to you Shopify settings, then select languages.
Some of the most useful plugins available to Shopify users are linked to on-site SEO. These plugins highlight major faults within a websites SEO such-as: broken links, missing alt tags, inconsistent meta titles, and any meta descriptions that are too long or short.
One of the plugins we highly recommend is Plugin SEO Optimiser. A perfect tool for SME businesses who have little time and resources dedicated to SEO as it highlights the most impactful changes you can make for both the short and long-term.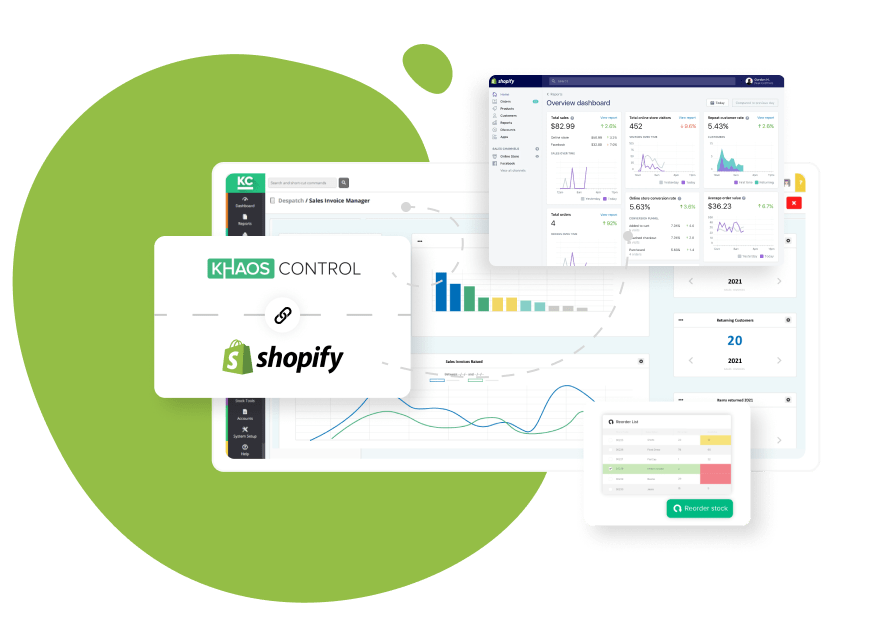 Take your Shopify store to the next level
While Shopify is an easy to use, and global platform, it's still commonly used alongside a variety of other online marketplaces. This is to allow businesses to span out their customer reach and potential.

In this scenario, managing and overseeing your Shopify store can become challenging due to the sheer amount of data, orders, and queries passing through your business. Depending on your circumstances, solutions such as Khaos Control and Khaos Control Cloud are the ideal systems to counteract this problem.

Our systems directly integrate with Shopify allowing you to sync up inventory levels, orders, prices, and shipments between the two channels. This helps remove the need for both manual updates, and the risk of overselling.

Read more about our integration with Shopify and how Khaos Control can help manage, automate, and grow your business.