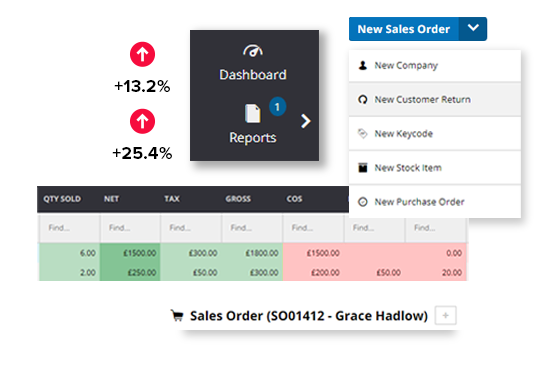 Sales
The beating heart of Khaos Control is the Sales Invoice Manager, a feature that takes order management to the next level. Process thousands of orders per day, whilst staying on top of your customer communication, stock control and your pick, pack and despatch process.
Our software ensures your sales and purchases are updated automatically and reflected in your product availability, so you can make decisions with confidence. Create user-friendly quotes in an instant, act on leads, gain accurate sales reporting and create special promotions and lists for your customer base.
With detailed figures at your fingertips, and the ability to see where your sales are being lost and generated, you can make a real difference to how you're running your business. Other Sales features include: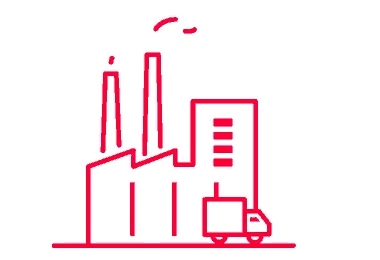 Supply Chain
Having confidence in your suppliers, returns process and stock control is essential when it comes to maintaining a successful supply chain. Our stock control software manages all of the above.
Our preferred supplier functionality and the ability to oversee a supplier's entire inventory allows you to take a global, rather than micro view, of your supplier relationship. Khaos Control also supports drop shopping, enabling you to purchase a wider variety of products from third parties who then fulfil the order.
Purchase orders are automatically generated and forwarded to suppliers, accompanied by branded despatch documentation, so customers receive their goods promptly. Whilst your orders fly out the door, our reordering tools can be utilised to ensure you're buying the right stock at the right time. Other Supply Chain features are: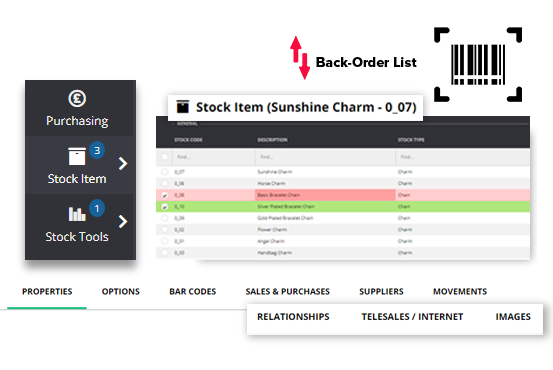 Inventory
As the volumes and channels in your business increase, it's crucial to have a robust and adaptable inventory management system. Whether you have one store, a chain, a central warehouse or multiple distribution centres across the country, we manage each site's inventory with absolute precision.
Our inventory management ensures that sales, purchases, adjustments and all other inventory changes are automatically updated and product availability is adjusted accordingly. As soon as an item is sold or an item is booked in, all stock levels automatically update across all your sales channels.
Returns will be automatically fed into the system, be that booking in and quarantining returned stock, credit, or despatching replacement products. Whatever the exchange situation is, we provide you with the ability to offer a consistent and personalised experience to each and every customer. Other inventory features include: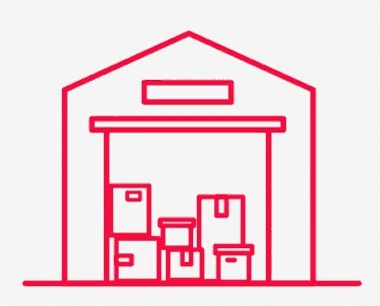 Warehousing
As your business grows, so does the need for an organised warehouse. Whether that's a complex warehouse with multiple locations, capacity controls, different location types or even a multi- warehouse setup with replenishment processes between locations. Accurate, real-time stock control is the aim of every warehouse operation and utilising our warehouse management system in conjunction with our HHT (Hand Held Terminal) functionality is a sure-fire way to achieve total accuracy
Our picking routines allows you to pick orders individually or in batches, enabling your staff to pick items for multiple orders in a single sweep of the warehouse. Less time is wasted, productivity is increased, and more time is given to other high priority tasks within your pick, pack and despatch process.
Khaos Control can determine what items should be replenished and from which warehouse location. The appropriate rules can be set up individually to fit your business needs. Other warehouse features include: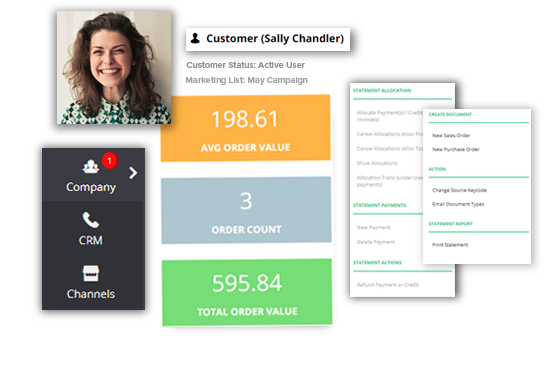 Customers
Without customers, there isn't a business. Our customer relationship management tools help you put customer communication at the heart of your operations. Record and manage every customer interaction, delivering better customer service with ease.
Using our CRM system, you will be able to build up a comprehensive picture of your customers likes, dislikes and order history with you – all leading to improved communications and better customer service.
The system will remind you when you need to follow up certain actions, and our complaints management will make sure your unhappy customers are being looked after. Our built-in automated email functionality also ensures your customers are kept up to date at every touch point. Other customer features include: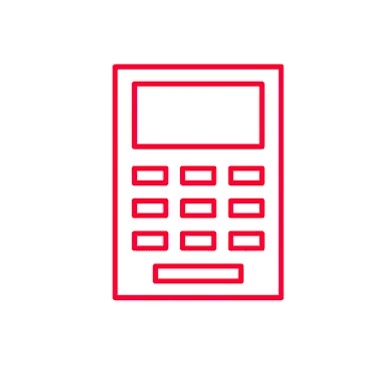 Accounting
With fully integrated accounting functionality, Khaos Control provides you with up-to-the-minute financial reporting, allowing you to stay on top of revenue, profitability and all your business expenses. By providing multi-currency and multi-country support, Khaos Control ensures that you can expand your operations knowing that it can easily handle currency conversion rates, country-specific VAT, EC Sales reporting etc.
With each sales and purchase transaction updating your accounts as you go, your P&L and Balance Sheet is transformed from being monthly, into dynamic tools that will help you to manage your business on a daily basis. Whether you simply want a single nominal account for your sales, your purchases and your expenses, or you wish to build up a comprehensive and detailed chart of accounts, Khaos Control can provide you with flexibility and detail required. Other accounting features include:
Stock control software that seamlessly integrates with:
Whilst our back office system is a key aspect of running your business, we understand the need for retailers to expand functionality in other areas. That includes, channels, marketing, couriers and more.