What is multichannel retail software?
Multichannel retail software gives you the power to provide outstanding customer service across all of your sales channels. No matter when or how your customers choose to shop, a multichannel solution allows you to provide a tailored experience to each one of them. This works by streamlining your day-to-day processes into a single solution, and giving you the power to manage your business from one piece of software.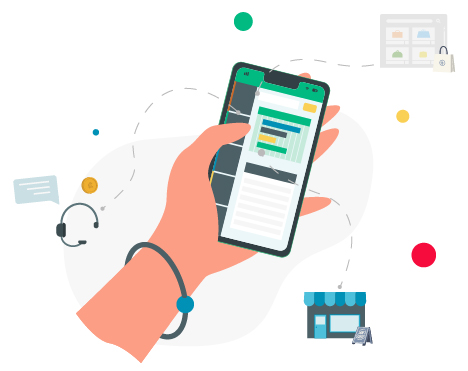 Key features

Comprehensive reporting tools
Create reports combining the figures most important to your business, like sales data from your marketplaces and ecommerce shops.

Integrate your sales channels
Benefit from integrations to various sales channels like your eBay and Amazon marketplaces. The system also integrates with ecommerce websites and physical shops.

Up-to-the-minute stock updates
Your stock levels are updated with every purchase and sale, making it easy to keep track of stock numbers, and prevent overselling and disappointing customers.

Tailor customer experiences
With a single view of every customer in your database, you can understand your customers' preferences and tailor their experiences.
Discover more about Khaos Control
Deliver a multichannel experience
Operating a business across multiple channels can get chaotic, but it needn't be when you're using Khaos Control. You'll have centralised control of every aspect of your business. Our solutions seamlessly incorporate CRM (customer relationship management), so you'll have the single customer view you need to offer exceptional customer service.
With some of our solutions operating in the cloud, staff throughout your business can access the information they need to help customers, wherever they are. Whether that's checking online stock levels from the shop floor or taking an order over the phone.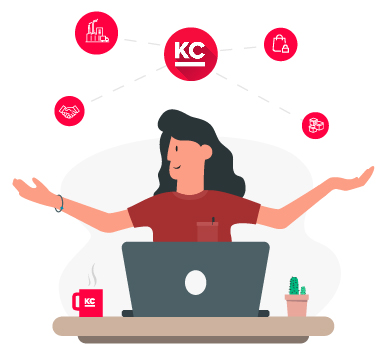 Optimise your order fulfilment
Our order management software will help you streamline your order processing and fulfilment, so you can handle the load that comes with operating across several channels. Having all your order information in one place will allow you to prioritise your pick, pack and despatch process, so you can cater for your sale sources in the most efficient way.
Our systems will allow you to access your stock levels in real-time from wherever you are and will tell you when you need to reorder. Khaos Control allows you to sell however you want, whether that's drop-shipping goods direct to the customer or selling face-to-face.