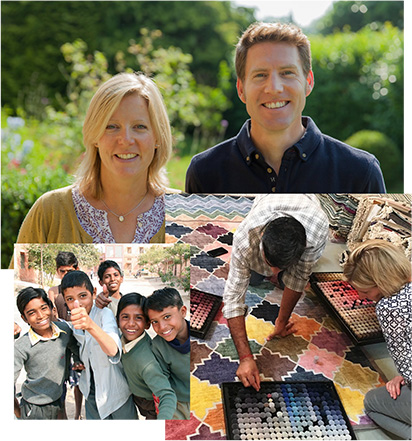 Creating a solid foundation for Myakka's expansion plan
Georgie Hopkins and Simon Whitehead founded Myakka in 1999 in picturesque Somerset with their sights set on offering the best quality, affordable, fair trade furniture and toured India in search of their own direct suppliers. Myakka showcases their complete range of products through their ecommerce website, mail order catalogue and Warehouse Outlet.
As an established business, Myakka were looking to create a foundation for the next stage of their business' development and growth with a system that would enable them to extend their reach, whilst maintaining their traditional EPOS offering. In addition, managing a complex supply chain and customers' expectations were also key elements to the next stage of Myakka's growth.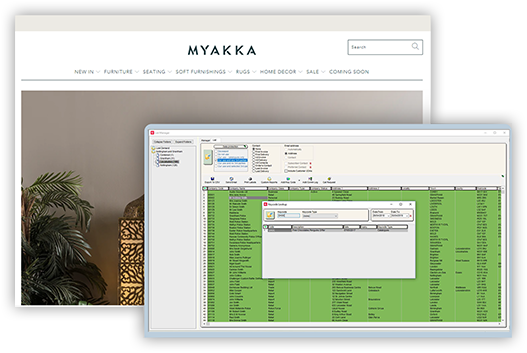 Ongoing success for an efficiently run business
Over the course of several weeks, Khaos Control and Myakka implemented a fully configured ERP system. This included an integrations with DHD, Interlink, Parcelforce, PSP, Datacash and more. A smooth transition also meant all old customer, stock, supplier, catalogue and telesales rules were transferred Myakka's old system, ready to start using immediately. As well as customising key documents and processes within the ERP software itself, a full integration with Myakka's existing ecommerce solutions.
Myakka has been recognised both regionally and nationally as a leader in their marketplace. After implementing Khaos Control, the business increased their capacity to handle increased order volumes, as well as increased efficiencies across the business, both within the warehouse outlet and when selling via mail order catalogue and ecommerce website.
Khaos Control and the Homeware Industry
Khaos Control have been helping businesses within the home and lifestyle industry for the last 20 years. We're proud to provide our services to the likes of Sophie Allport, Nkuku, Modish Living and Robert Welch.