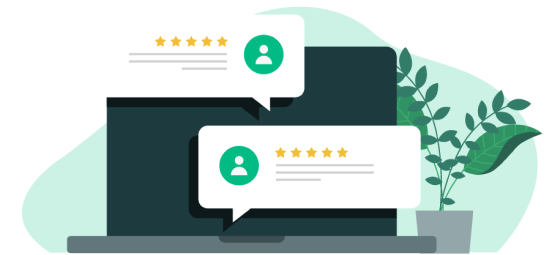 Share your experience
At Khaos Control Cloud we really value your opinion. Please help us by leaving a review of your experience with the system. Don't forget to mention your company name so we know it's you!
Help us to help you
By strengthening our review profile, you ensure that we can invest in product enhancements to support our community.

Brilliant, simply brilliant. Help is always on hand and the staff are always friendly.
Brilliant, simply brilliant. Help is always on hand and the staff are always friendly. The layout of Khaos cloud is a doddle to follow and after a few hours learning you really can sink your teeth into stock management and control. The integration that is available in this system is honestly making life so much easier. We are a company that operates sometimes over 4 different sites and all 4 can be handled via Khaos Control Cloud 🙂
Jacob Foster at Bio8

Easy to use, fully functional on PC, Tablet & Phone!
Easy to use, fully functional on PC, Tablet & Phone! Full stock control: Bill of Materials (BOMs), kits, back ordering, suggested stock levels. Promotions: multiple customer price lists, special offers, Key Codes for tracking offers. Order Input: quick manual, import orders, returns, quotes. Full Schematic Overview of all orders/invoices in the system – means you are never running blind and provides a birds-eye view of the business. Accounts – fully functional, VAT, Banking, P&L, Nominals etc even has Xero integration if your accountant insists! Professional Documentation: Delivery Notes, Invoices etc all emailed. Essentially a web based ERP system without massive capital outlay but with reasonable monthly user fees.
Phil Tomlinson at Breckland Solutions

We're so glad we chose Khaos Cloud Control.
Looked at a number of systems for our Animal Crackers online selling, we're so glad we chose Khaos Cloud Control, great system, easy to use and good support when you need it.
Lindsay Simons at Animal Crackers

It has made ordering and keeping track on what we have in stock and syncing with our website and Ebay particularly helpful.
We have been using Khaos Control Cloud for the past 18 months, and have been really impressed with the system, they organise training and the support is excellent, they listen to what we have to say and always try to adapt their system to give us what we need to improve our business and hopefully others, it has made ordering and keeping track on what we have in stock and syncing with our website and Ebay particularly helpful, i would recommend KCC to anybody thinking of changing their system regardless of the size.
Dave Fynn at Vauxcentre

Uncomplicated, logical and does the job!
I was introduced to the system from a Khaos Control user. The initial set up of the business information was easy to upload. The system is logical taking you through the stages easily – especially when managing despatch.
I also like the fact I can access it anywhere on the PC, laptop, tablet or phone. Simple.
Having not run a business before I have found all the accounts functions simple to use and straightforward assisting me to get stuck in and on with running the business. With data being available instantly I can see what is happening; profit, loss, costs, debtors, creditors, sales, etc etc.
I have in my time used many systems and this is uncomplicated and easy to use. A new employee has been able to get to grips with the system quickly.
The ability to buy credits up front and reduce user costs is an added bonus – saving money and time not processing monthly invoices and also saves bank fees with one payment every 3 months. When contacting technical support with queries on "how do I …" or "why does this…" they are more than helpful and have sometimes added a function in to make life easier!
Jane Newton at Breckland Solutions

Fantastic platform! Stock control and order processing under control.
Intuitive and easy to use. All users have taken to the platform well and are confident on it. KCC has automated – and brought accuracy to – large areas of our stock management and customer order processing. We operate across 2 warehouses as well as drop-shipping and with some customisation the platform has it all covered. The implementation required an investment in time at a point where our order numbers were rising steeply. But with KCC we are able to deal with these increased order quantities more efficiently and we feel prepared to handle further growth.
Chris Barlow at Modish Living

A great value product with big-business functionality for small businesses.
Intuitive user interface with great stock management tools including 'Move-withs' and 'Builds'. The sales invoice manager allows you to see at a glance the status of orders. Shopify website integration is straight forward to set up and works well. Marketing features are versatile and comprehensive. Key codes and source tracking are useful features. All accounts management can be done using Khaos Control Cloud, P&L, Balance Sheet, Stock Values, Bank Rec etc. No need for accounts specific software. Supports multi-location businesses. First rate support and training. A wide range of training videos are available but if you need something more specific there is always someone available to help via their support portal.
Meg Bilson at Darwin Biological

We have found the system to have everything we need.
We have been very pleased with the system since we started using it 4 months ago. The training at the start was very helpful and the information on the system is a nice touch as well. There were a few teething issues at the start but Support was very helpful and some issues were fixed straight away. We have found the system to have everything we need to process our orders and keep stock levels updated. It is great that we can have bespoke reports made for a reasonable one-off cost. Having a demo version is great to train new staff and when trying out new features or ideas. Being able to log in from anywhere is so important in this day and age and this system ticks that box off as well.
Karen Leite at The Gluttonous Gardener

Extensive functionality at great value for a cloud-based system.
Technical Support is excellent. Does everything we need it to do – multiple locations, multiple currencies, large number of products, sales orders/purchase orders/stock management etc. Excellent value for money. I can access on any device, anywhere in the world.
Kate Moss at Bonlok International
See more
See less